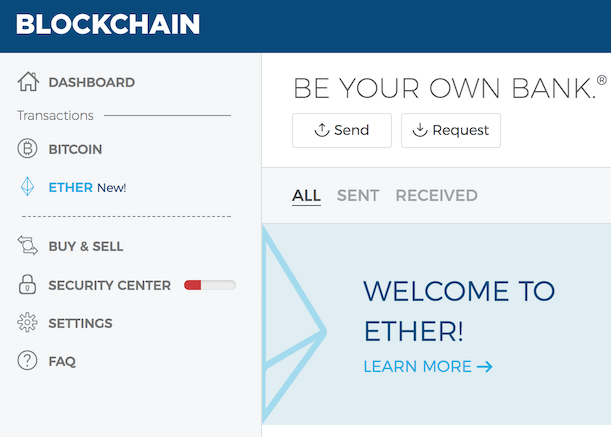 To receive ether, the sender needs your ether address. This is a different looking address from a bitcoin address. Simply click on 'Ether' in the left menu to access your ether dashboard. Once there, click on 'Request' to find your ether address.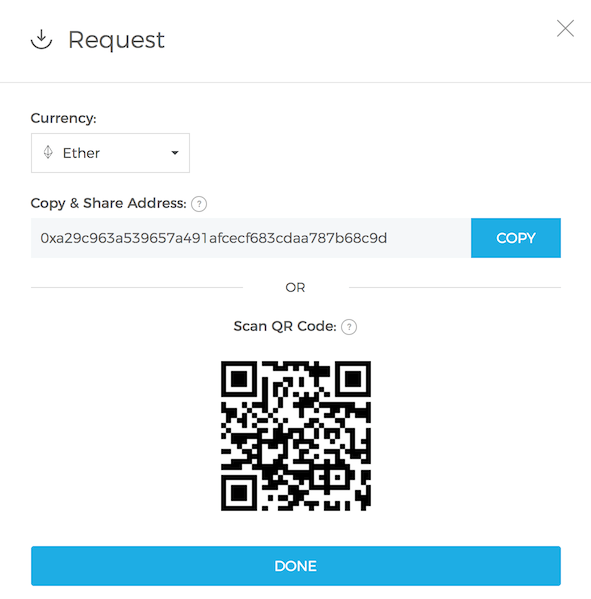 Copy the address and share it with the sender. The Blockchain wallet generates one ethereum address that can be reused an unlimited number of times.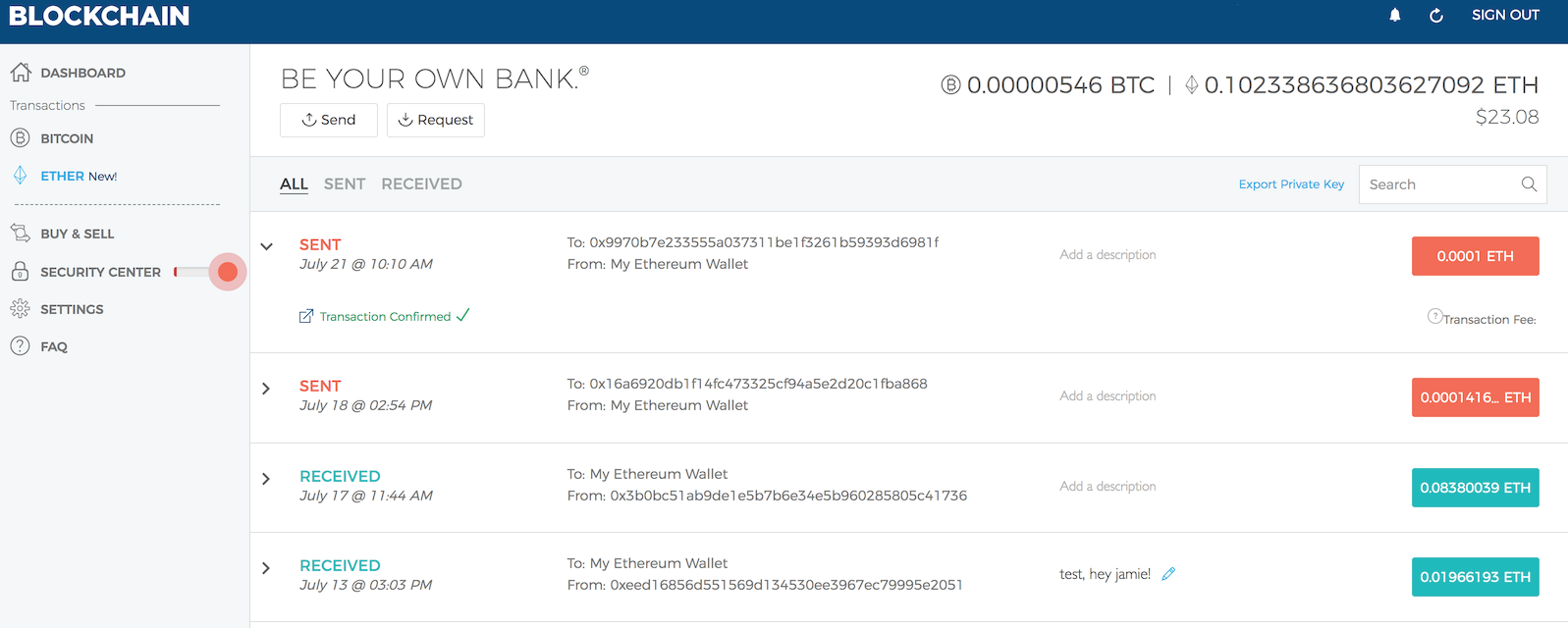 All sent and received transactions will appear within the Ether section of the wallet once ethereum transactions take place. Balances in bitcoin and ethereum are displayed in the upper right corner.