Backing up your Blockchain.com Wallet is critical and can be done by following this guide. Creating the backup phrase will secure your ethereum and other cryptocurrency balances.

You also have the option of exporting the individual private key for your ethereum address. This is useful if you accidentally sent ethereum based tokens (known as ERC20 tokens) to your Blockchain.com Wallet. At this time we do not support sending tokens or showing token balances (except for USD Digital, which was previously referred to as USD PAX) in the wallet, which you can read about in greater detail here.
To export your ethereum private key start by clicking Ether in the lefthand navigation menu.
You will see the main transaction page for the ethereum section of your wallet. To the top right you can see Private Keys:

Press Export Private Key and acknowledge the following message: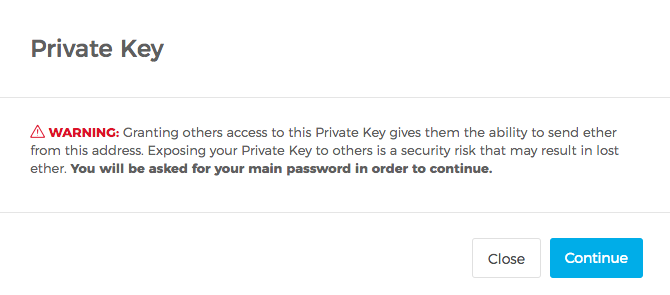 Press Continue and the private key will be displayed. As stated in the warning, you should never share this information with anyone. Access to a private key means access to the funds associated with the public address.