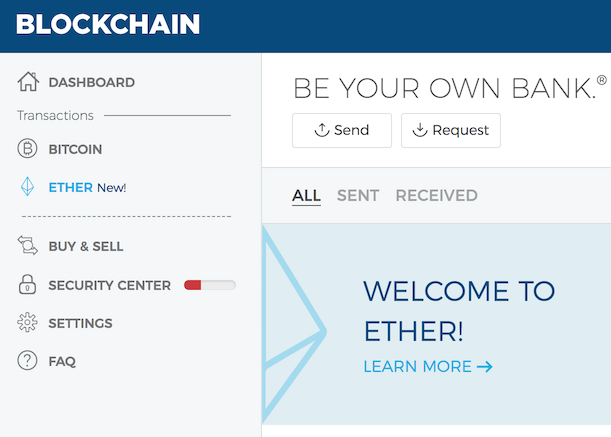 Sending ether is easy! Start by clicking on Ether in the lefthand menu to access your ether dashboard, followed by Send from the ether transactions tab.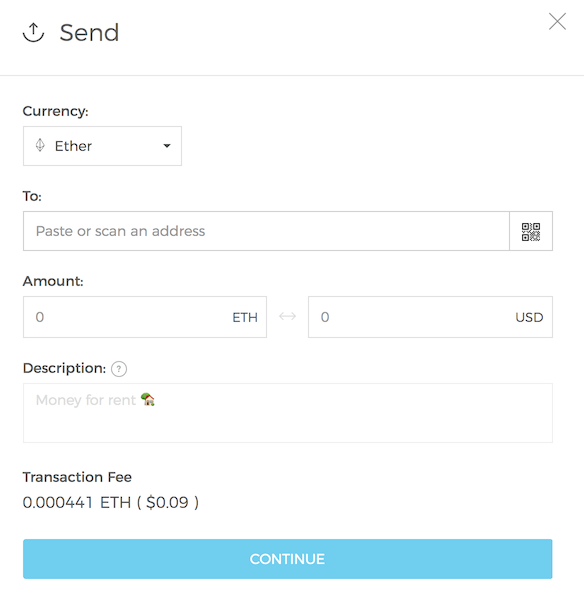 Enter the recipient's ether address in the To field, and enter how much you want to send. You can also leave a note to yourself in the Description field. Once this is done, press Continue.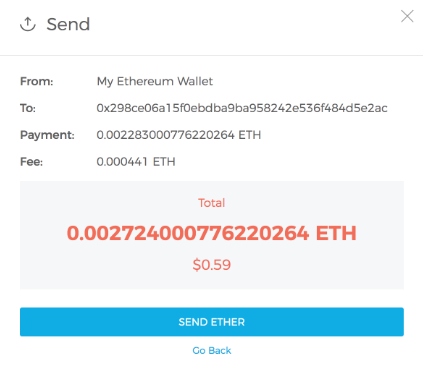 The next window will show all the information for the transaction you are about to send. Once you are sure it is correct, press Send Ether. You can make changes by clicking Go Back, or cancel out completely by clicking the X in the upper righthand corner.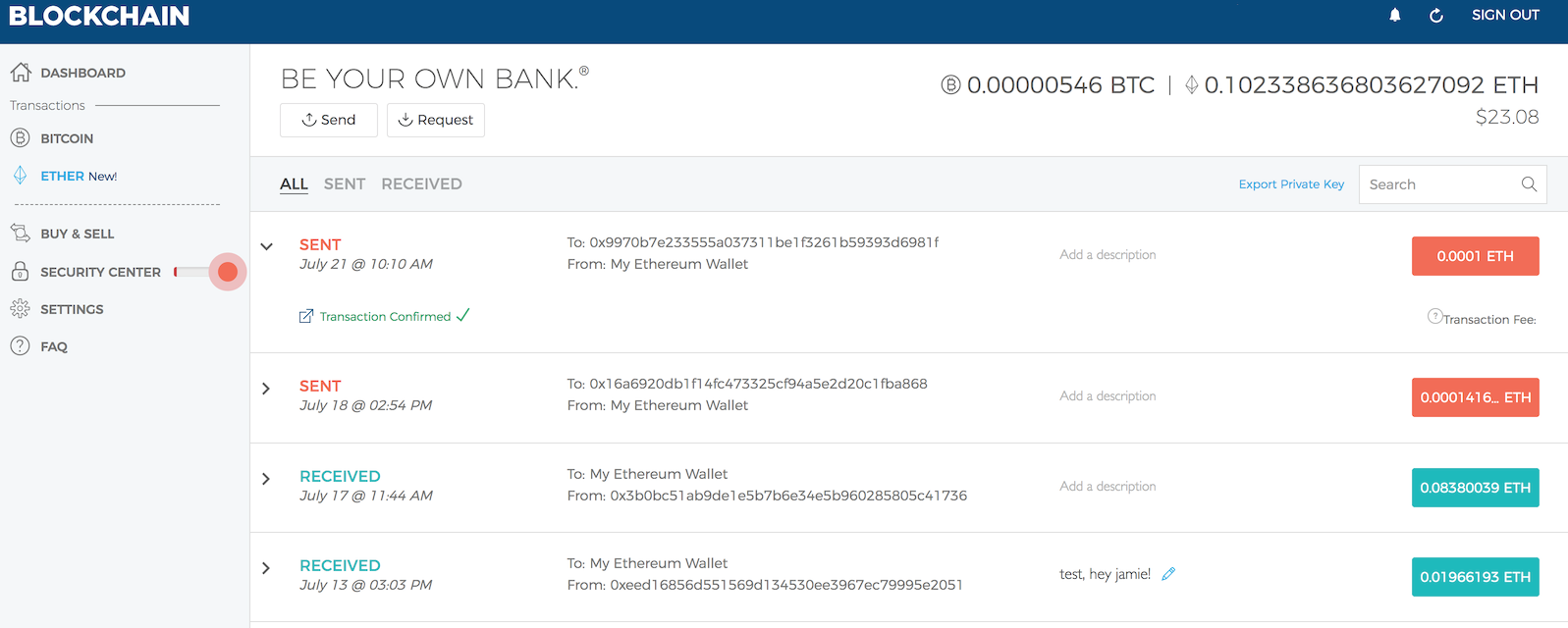 All sent and received transactions will appear within the Ether section of the wallet once ethereum transactions take place. Balances in bitcoin and ethereum are displayed in the upper righthand corner.