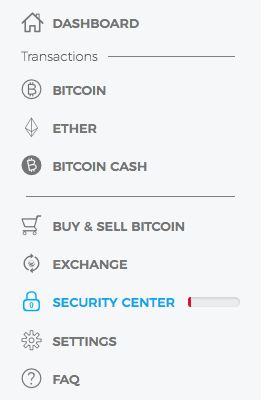 The Security Center was designed to simplify the process of protecting your wallet. We created this step-by-step guide to help walk you through levels 1-3.
For a less detailed introduction to each level in the Security Center, check out our blog post walkthrough that covers all 3 levels in one post.
Let's get started!
Verify your email
The first step in Level 1 is to make sure you verify your email address. Here, you can request a verification email, or you can change the email address associated with your wallet. If you haven't verified your email, you'll see this display when you click on this step:

You should find an email from us in your inbox called Welcome To My Wallet. It will resemble this email below. 
Your verification email includes some important details to take note of:
The link you need to click to verify your email address
Your wallet ID, which is used to log in to your wallet
Click on the verification button, then OK when prompted in your browser. You should now be able to log in, and when you navigate to the Security Center your email will be verified.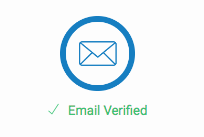 Whenever you log into your wallet from a different device or IP address, you'll be prompted to verify the login via a verification email.
Next Step: Make a Wallet Backup.