Millions of people around the world have set up a Blockchain.com Wallet to buy, sell, swap, send, receive, store, and earn rewards on crypto. It's easy to use, secured by the latest encryption, and gives you the option to even custody your own funds.
Setting up your Blockchain.com Wallet is easy and can be done with 3 simple steps:
Step 1: Create your account
If you've created an account for any online platform, you'll know what to do. Head to our Get Started page on the web or simply download our mobile app from the Apple App Store or Google Play Store and follow the steps to create your account.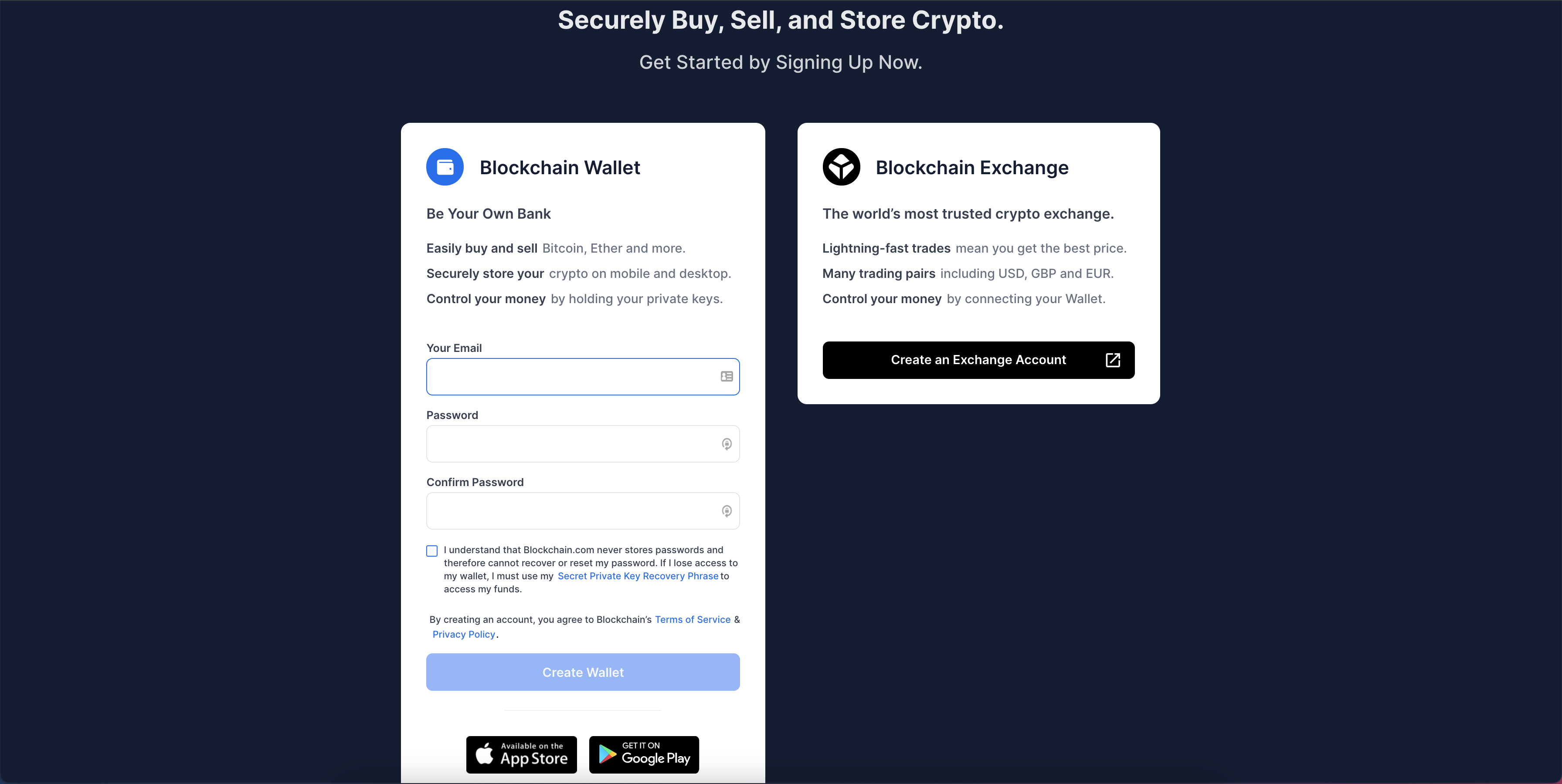 Step 2: Verify your identity
We adhere to local and global rules that help protect your account from bad actors — and to make sure bad actors aren't on our platform. Part of that is through verifying your identity, which gives you access to more features and higher trading limits depending on the level of verification.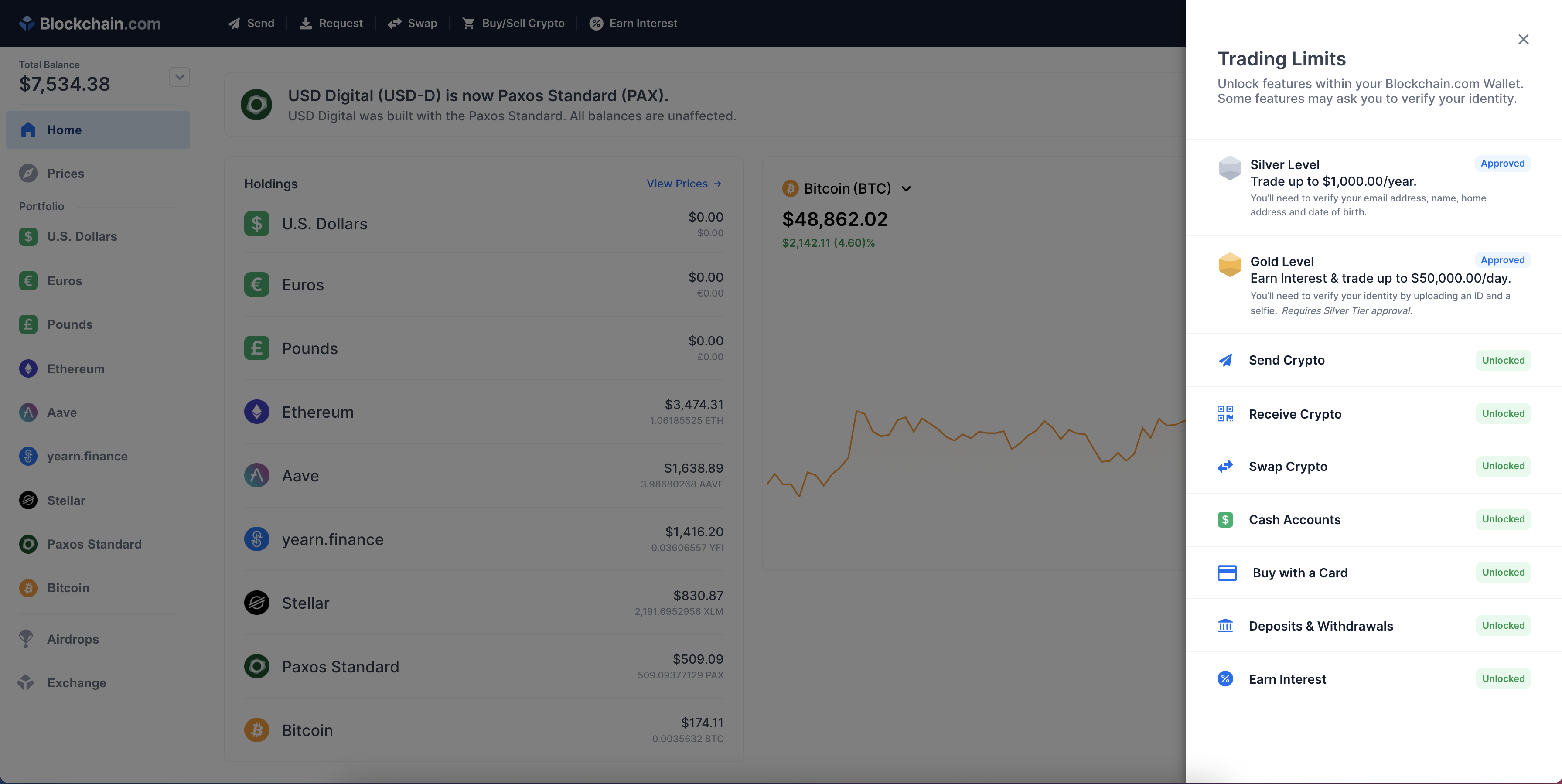 Step 3: Add a payment method
To begin buying crypto in your Blockchain.com Wallet, you'll need to add a payment method. Add a debit or credit card or connect to your bank via ACH in the US or Open Banking.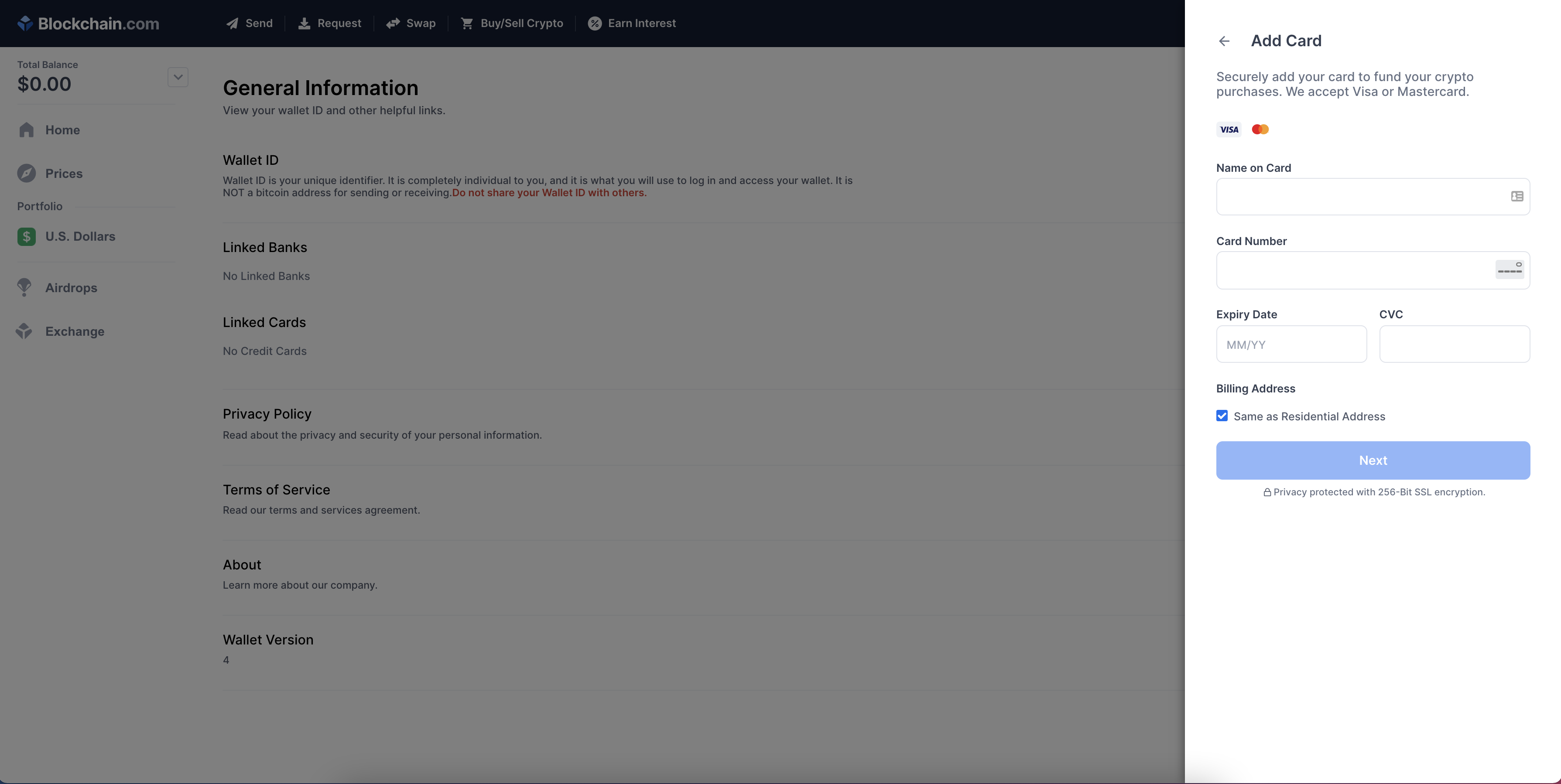 Voila! You're ready to get started.
Have more questions? Submit a request