Congratulations! You're on your way to owning a piece of the future. Before you get started, it's good to know a few things:
You can buy a fraction of a bitcoin.

Whether you want to start with $10 or $1000, fractional bitcoin means you don't have to buy a whole bitcoin all at once.

You need to provide your ID.

We use your ID to verify your account and to comply with AML (anti money laundering) regulations just like any other financial institution you use. These regulations make it harder for bad actors to use crypto or Blockchain.com, and to protect your identity.

You can store your bitcoin or send it to a Rewards Account.

Once you buy your bitcoin, you can simply store it in your

Blockchain.com Wallet

or send it to a Rewards Account.
First time user? Buying bitcoin is as easy as 1, 2, 3:
1. Verify your identity and upgrade your account to Silver or Gold level.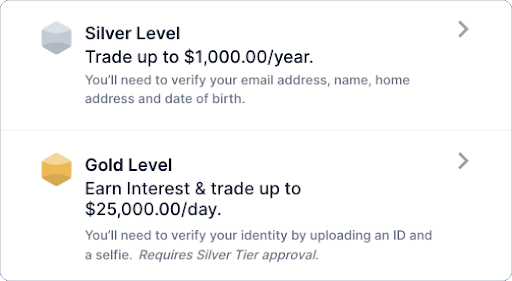 2. Navigate to Buy Crypto and select your payment method (debit card, credit card or bank transfer).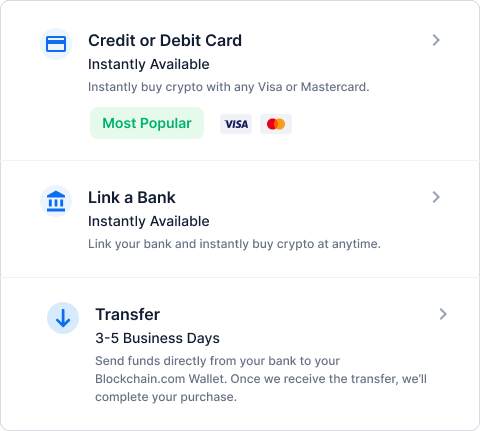 US users can now access instant

ACH transfers

.

UK users can now use Faster Payments.

European users can now use Open Banking.
3. Place an order for any amount of bitcoin you want to purchase, whether $10 or $1000.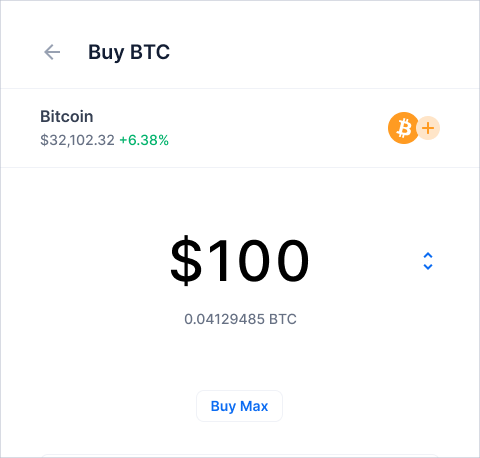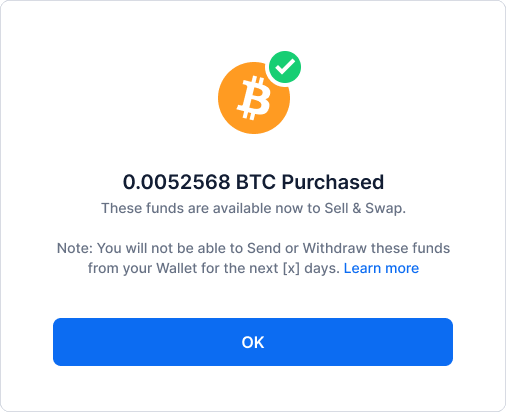 Already made a purchase? It's even easier:
Navigate to

Buy Crypto

.

Place an order for the amount of bitcoin you want to purchase, starting at $10.
It's easy to get started. Once you own a piece of the future, you can learn about more cryptos, more ways to use crypto, and stay up to date on the latest and greatest.
Buy bitcoin today at blockchain.com/login.
- - - - -
Need help getting started? Reach out to our support team by submitting a ticket here.
Not sure if you're eligible to buy bitcoin? Check our eligibility status by country here.