Exporting your transaction history can be useful for record-keeping and tax filing purposes.
The option to export transaction history as a downloadable CSV file is available for each currency in your DeFi Wallet.
Please note this feature is currently only available in our web wallet and only on-chain transactions will be shown.
How to export your transaction history
In the left navigation panel, select the currency you're interested in (e.g. Bitcoin).
If you have transaction history for that currency, there will be a Download button on the right next to the search bar.
Click Download and select the wallet(s) for which you want to export transaction history from the drop-down menu.
Specify start and end dates for your export, then click Generate Report.
Once the button turns green, click Download Report.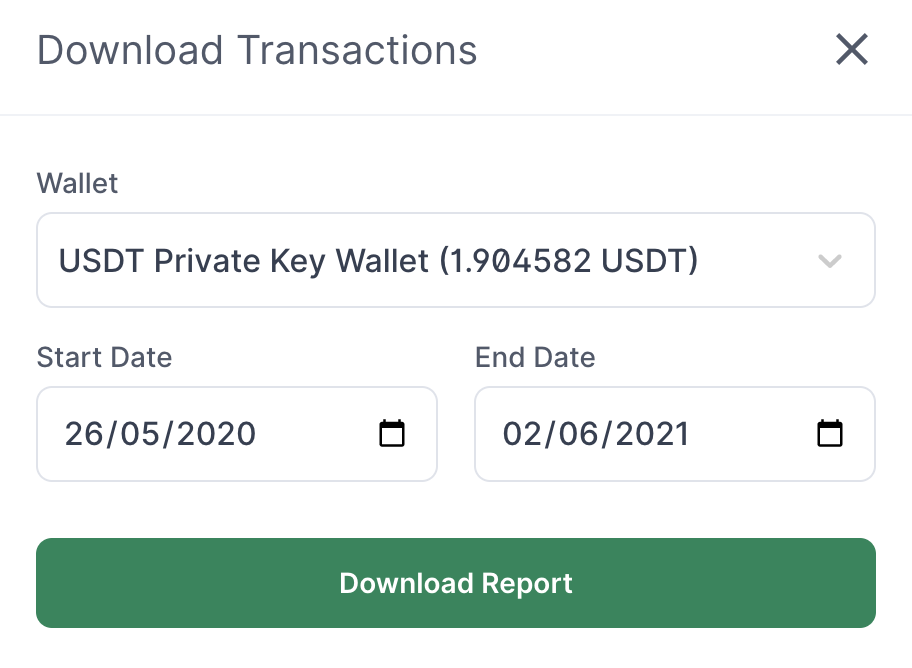 Your on-chain transaction history for that currency and for the date range you selected will be downloaded to your device in CSV format.
If you want to download your Blockchain.com Account transaction history, please check out this support article for more information.