If you know your current password and want to update it, please:
Navigate to Settings > Security
Click Change Password button
You will be prompted to enter your old password, followed by your new selected password twice
Click Change Password again to save all changes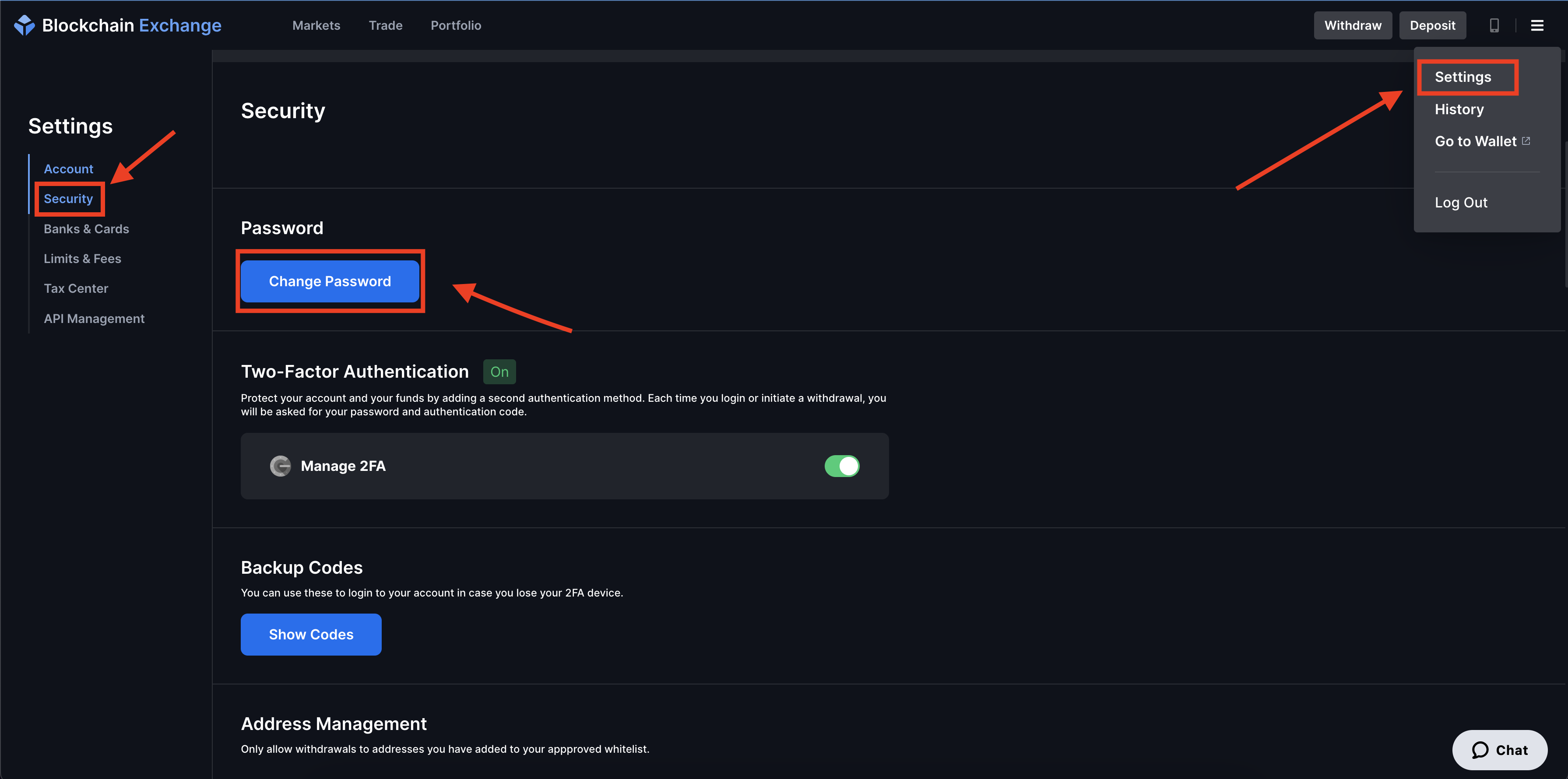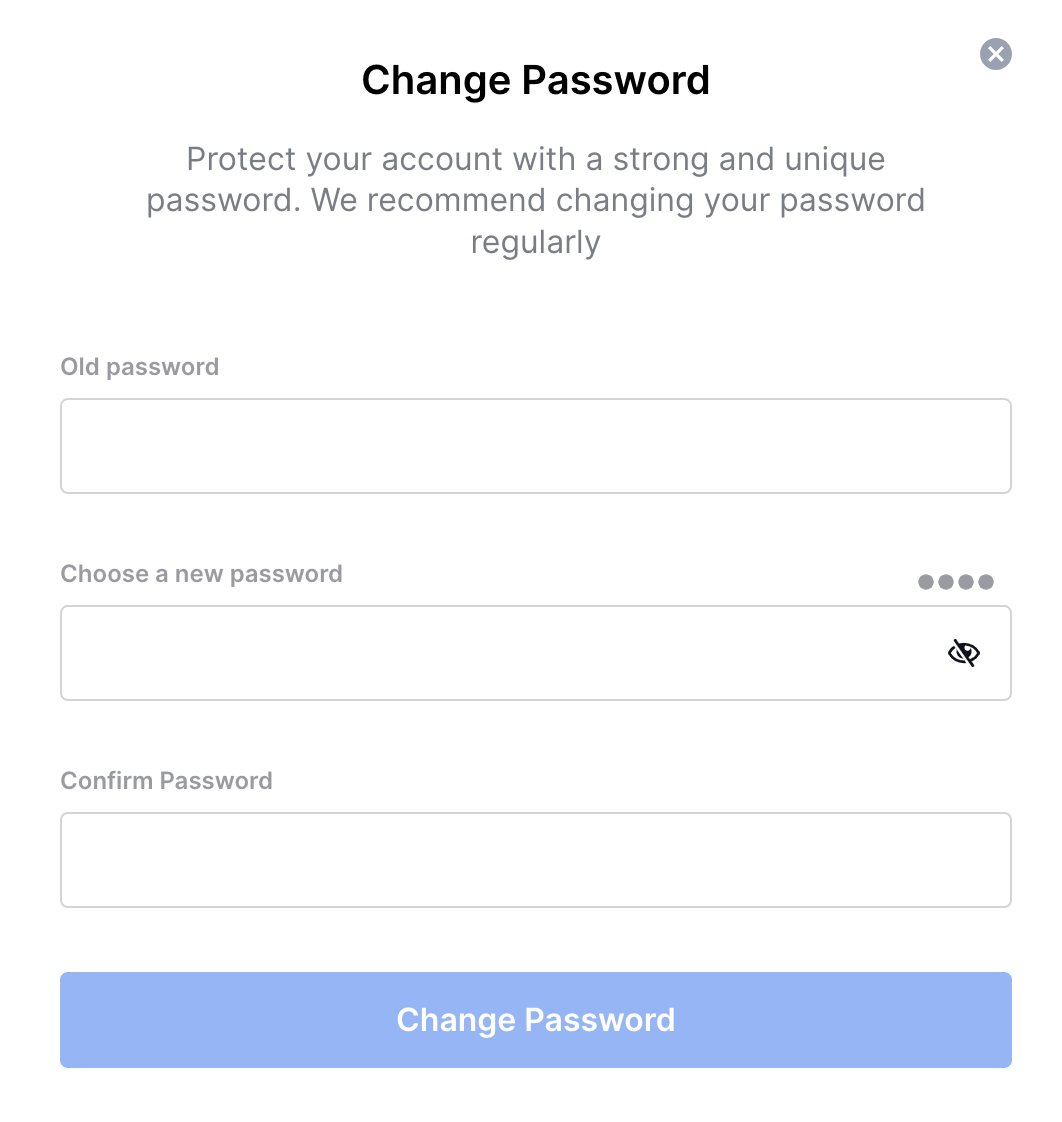 What is considered a 'strong' password?
What's considered a strong password? It should be one that contains letters, numbers, symbols, and is at least 16 characters long. Sometimes that can be hard to remember, so consider using a passphrase that's unique and personal, for example: I_boughT_B@klavaWithBTC!
The password helper next to "Choose a new password" field will rate the strength of your newly created password. The strongest passwords will have a rating of 4 green dots.
If you have lost or forgotten your password and want to reset it, please:
Go to Exchange login page, enter the email address you've used to create an account and click Continue
You might need to confirm the device. Check your inbox for an email from us and click Confirm device button.
Get back to the previous tab and click "Forgot your password?" button.




Enter the email address you've used to create an account and click Request password reset button.



You will receive an email from from us with your password reset link. Open the email and click Go to My Account button




Enter your new password twice and click Reset Password button to finalize the process.
After this process is complete, you can login using your newly selected password.
Reminder: This process cannot be applied to the Blockchain Wallet. If you you have lost your wallet password, please check this support article.