You can link your Wallet to your Blockchain Exchange account to easily transfer funds between The Exchange and your Blockchain Wallet.
If your Blockchain Wallet is already Verified, you can instantly benefit from increased limits on the Blockchain Exchange.
How do I connect my Wallet to my Exchange account?
1. Go to https://exchange.blockchain.com/ and click SIGN UP at the top of the page.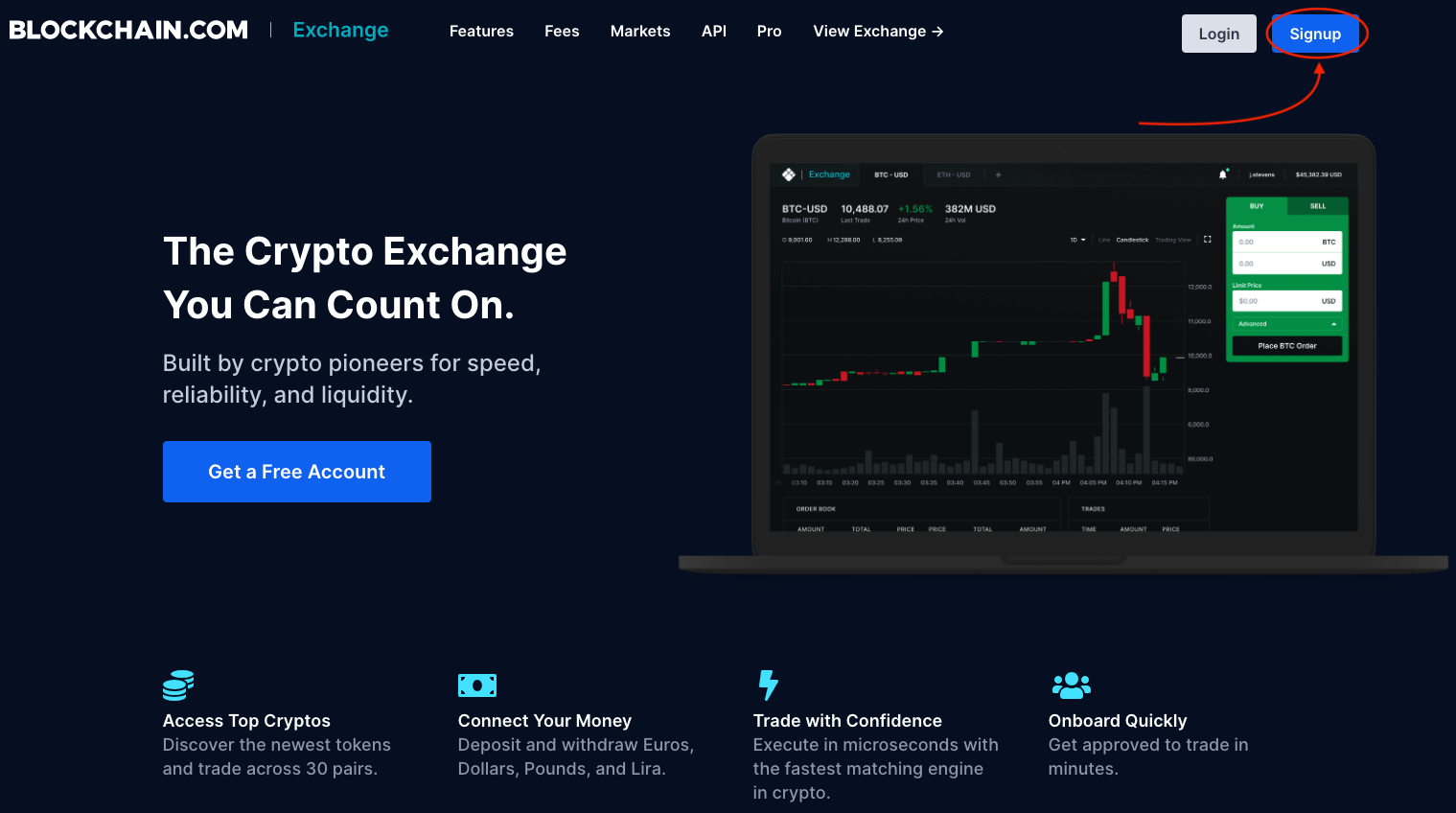 2. Enter your country of residence, email, and the password you would like to use. Then select Create Account.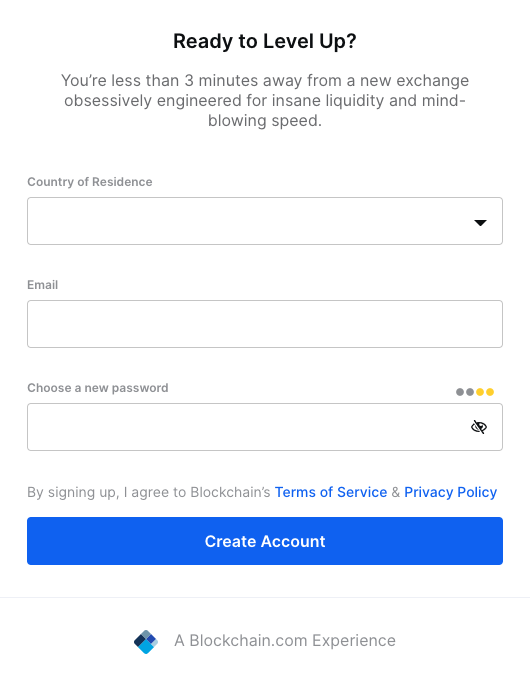 3. If you already have a Blockchain wallet, or you wish to create a new Wallet with your Exchange account, click Connect to Blockchain Wallet.
If you wish to skip this step and want to open a Blockchain Exchange account on its own, click No Thanks, Continue to the Exchange.
Note: Connecting to your Blockchain Wallet is only possible during Sign Up. You will NOT be able to do this later.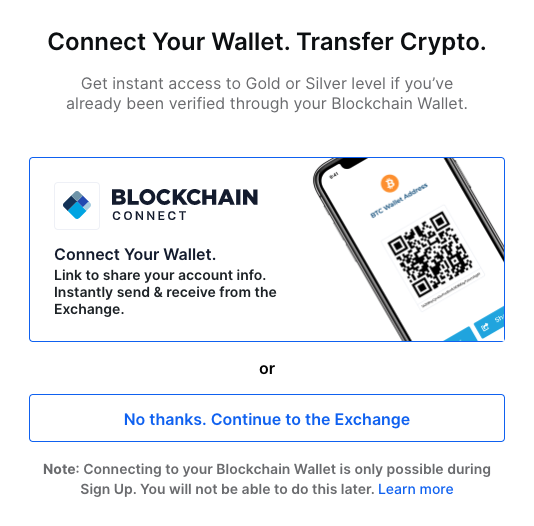 4. You will then be given the option to scan a QR code to link your Wallet. You can also sign in manually with your Blockchain Wallet details by selecting Sign in to your Wallet: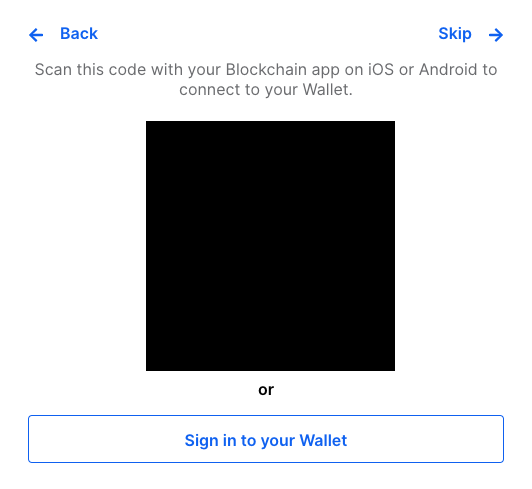 5. If you are logged into your Mobile, tap the QR code on the top right-hand corner to scan the code. This will link your Blockchain Wallet and Blockchain Exchange account. (Skip to Step 6 if you have completed this.)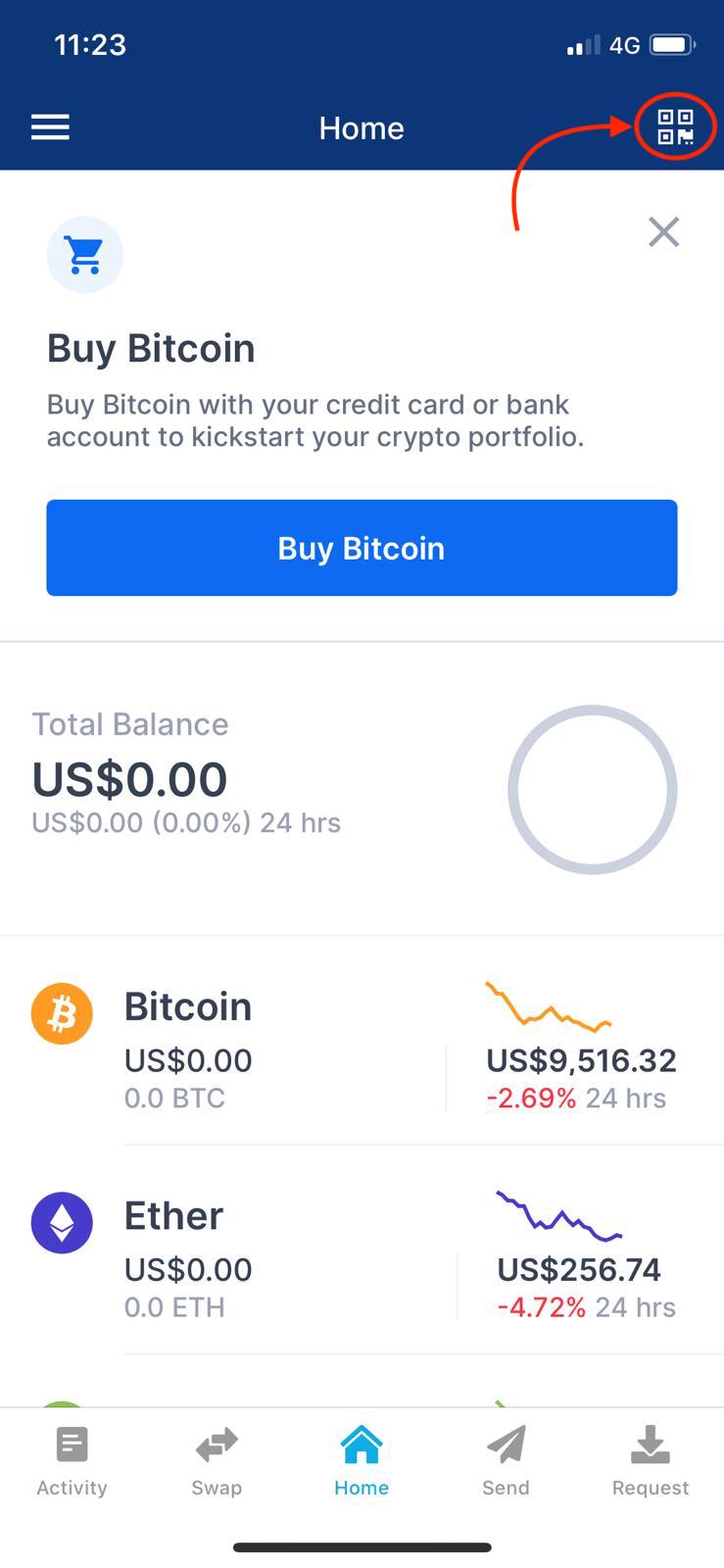 6. If you want to link your wallet manually, you will be taken to this page where you will be asked to login with your Wallet ID and Password as normal. Complete this step to link your Blockchain Wallet to the Exchange (Skip to Step 6 if you have completed this).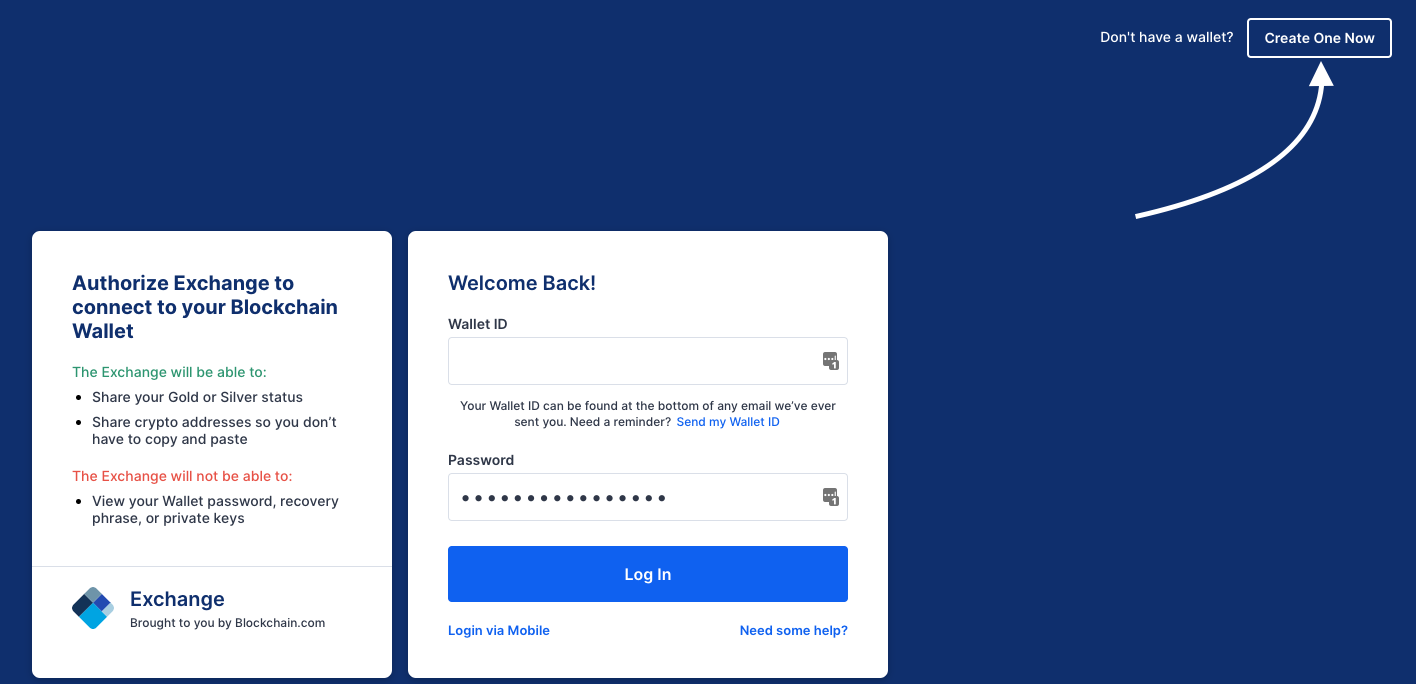 If you do not have a wallet, and would like to create one, select "Create One Now" on the top right-hand corner of the page, as shown above.
7. To create a Blockchain Wallet you will need to register for an account by entering your email and password:
Please note: Your password to access your Blockchain Wallet will not be the same as your Blockchain Exchange account, these are two separate accounts that require different login details for each account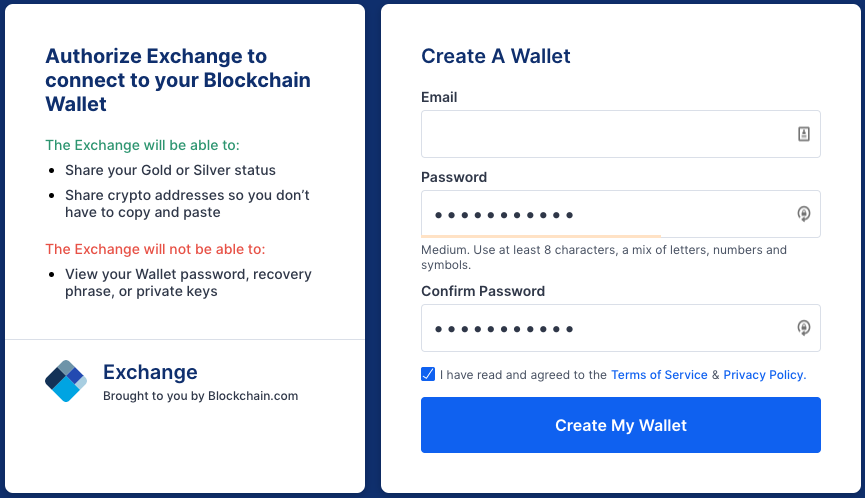 You will then receive a verification email to create your wallet.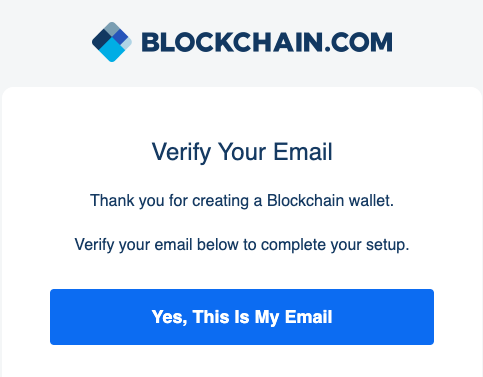 8. Once your email has been verified you will receive a confirmation on your Exchange Tab to confirm your Exchange and Wallet account has been linked!