On the web
To cancel an order, navigate to the Open Orders section below the chart display.
You will have two options to cancel open orders.
To cancel a particular order, simply click Cancel button next to that order.
To cancel all open orders at once, press the Cancel All button.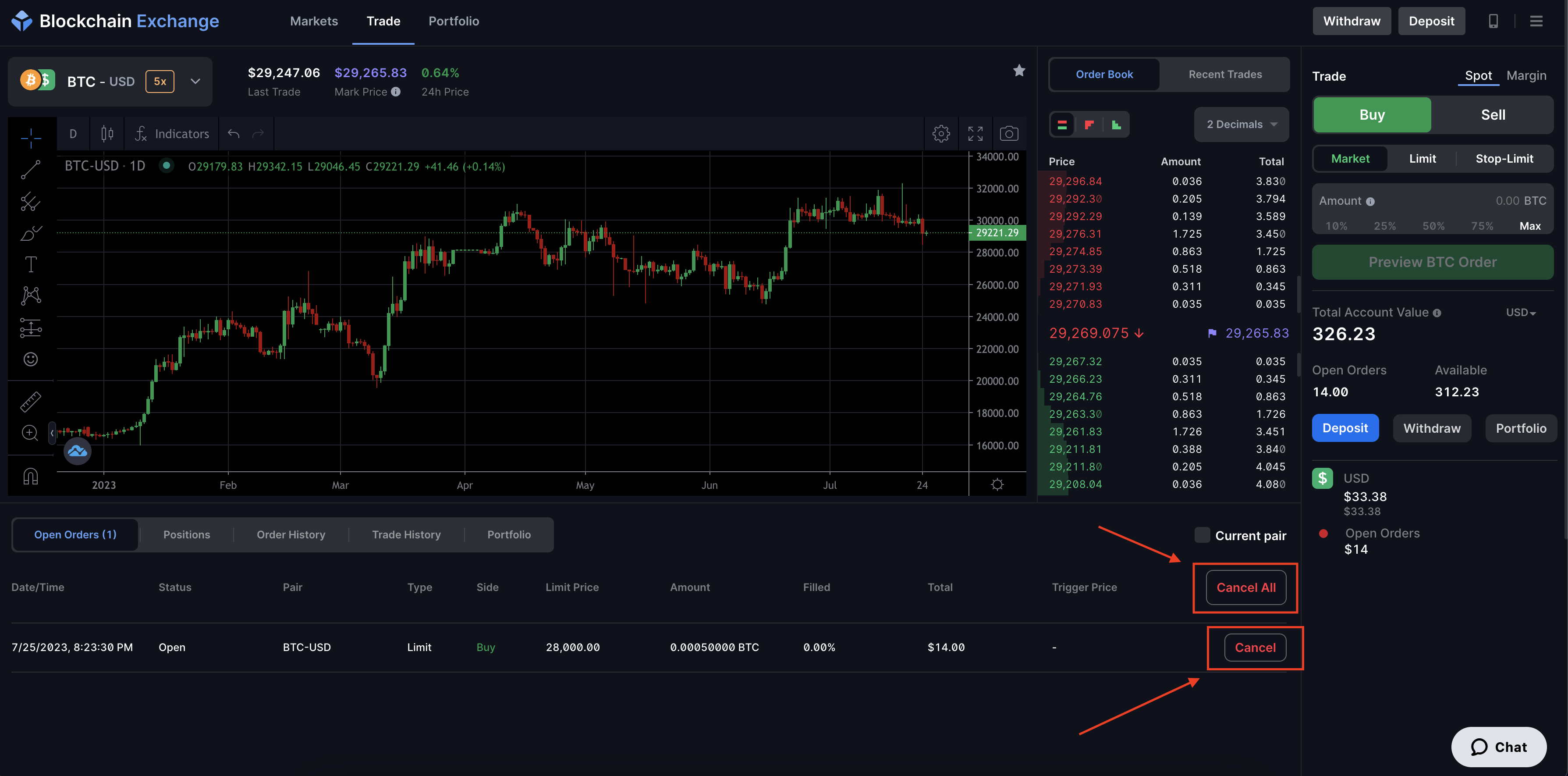 On iOS/Android
Navigate to Home section in the bottom navigation bar
Click the "list" icon in the top right corner
Select the open order which you'd like to cancel
Click Cancel Order