If you have saved a backup 2FA code
This method relates to Exchange accounts created before June 6, 2022. For instructions on resetting 2FA on an Exchange account created after then, please see the next method.
Use one of your 2FA backup codes to login to your account.
Once you're logged in, you will need to disable 2FA. Please navigate to Settings > Security and turn off the toggle under the Two-Factor Authentication section.
You will be prompted to enter a valid 2FA code again and you can use another one of your backup codes here. Once verified, your 2FA security will be removed.
Now you can setup a 2FA with your new device again to secure your account.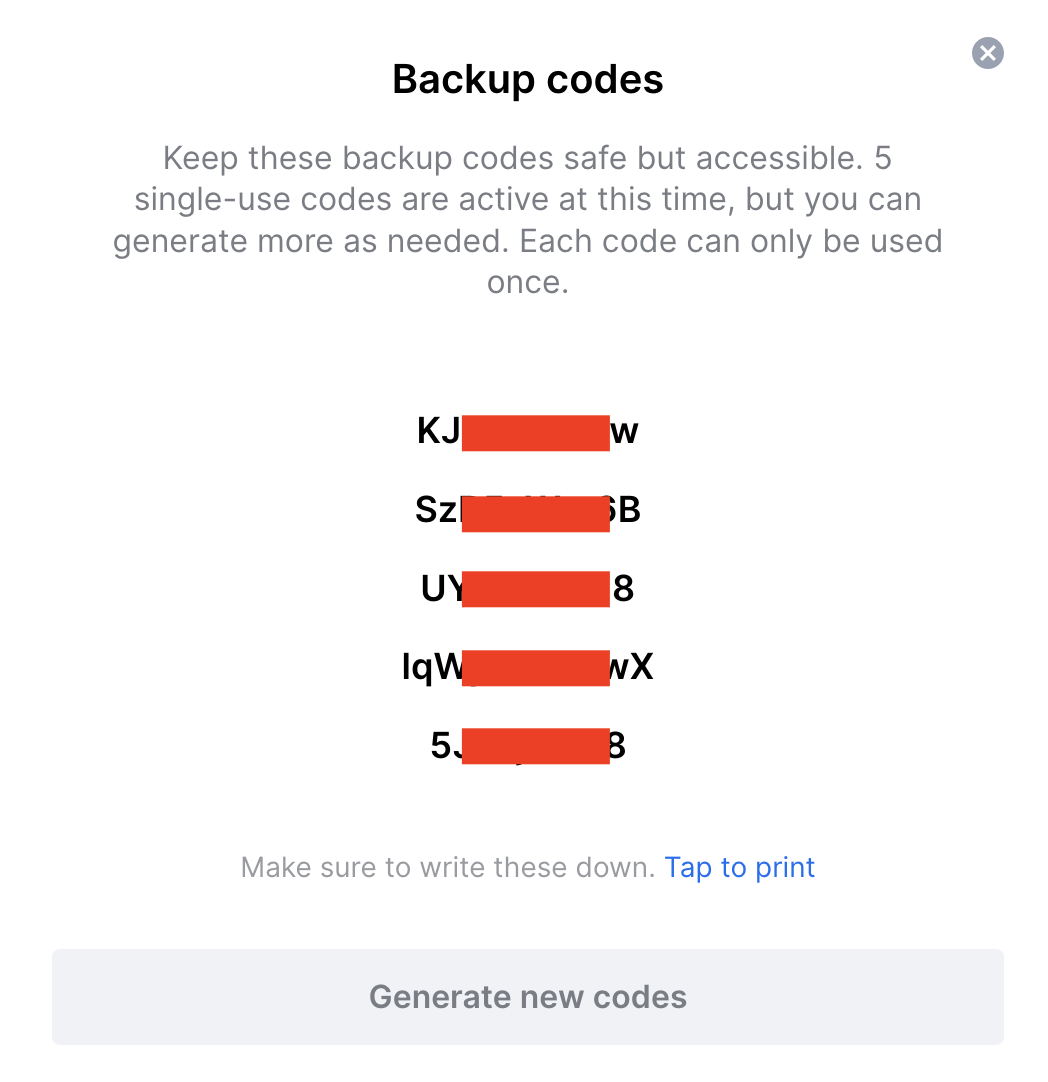 Please note that this process is instantaneous and does not require a 1-3 week waiting period. If you do not have your backup codes, please use the method described below.
If you do not have a 2FA backup code
Please submit a ticket for Exchange 2FA reset with our support team here.
You will be asked to provide a selfie of yourself holding an ID document and a paper with a handwritten text to prove the ownership of the account.
We will remove the 2FA in your account in a period of 1-2 weeks.
The text on the handwritten note must include the following:
Today's date;
Today's BTC price;
A handwritten text "2FA reset for the Blockchain.com Exchange";
Email Address registered to your Blockchain Exchange account;
Your full name, address and date of birth.
Example: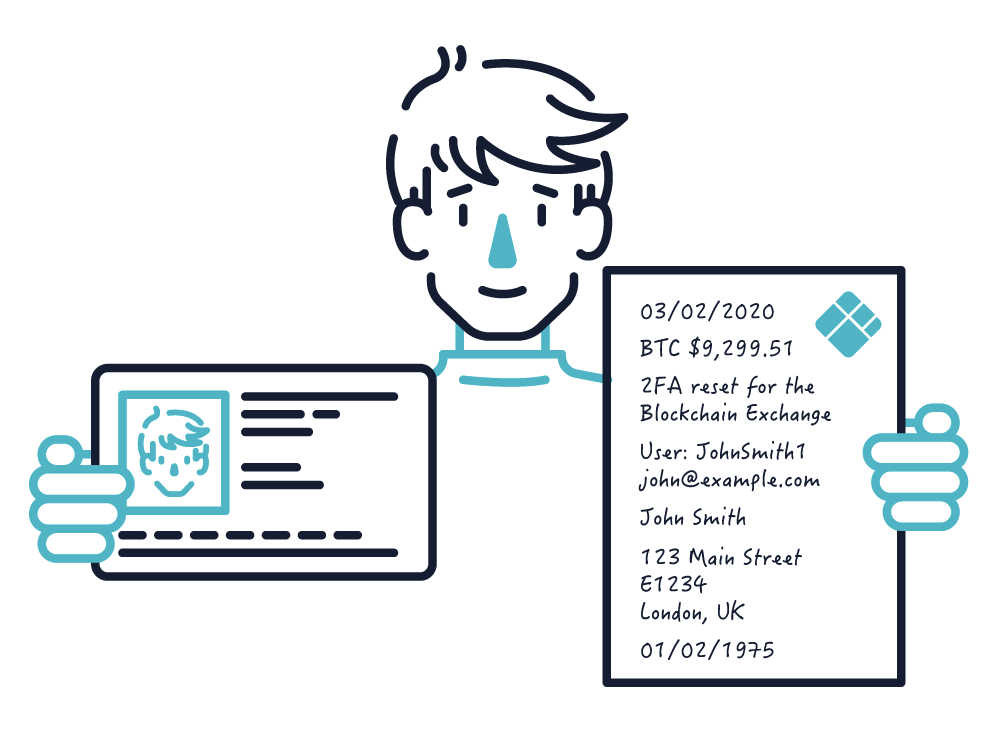 Note: This reset process only applies to your Blockchain.com Exchange Account. If you would like to reset the 2FA on your Blockchain.com Wallet account, please check this support article.