Note: Margin Trading is not currently available in the US, Canada, Japan, Germany, The Netherlands, Italy.
Margin Trading at a Glance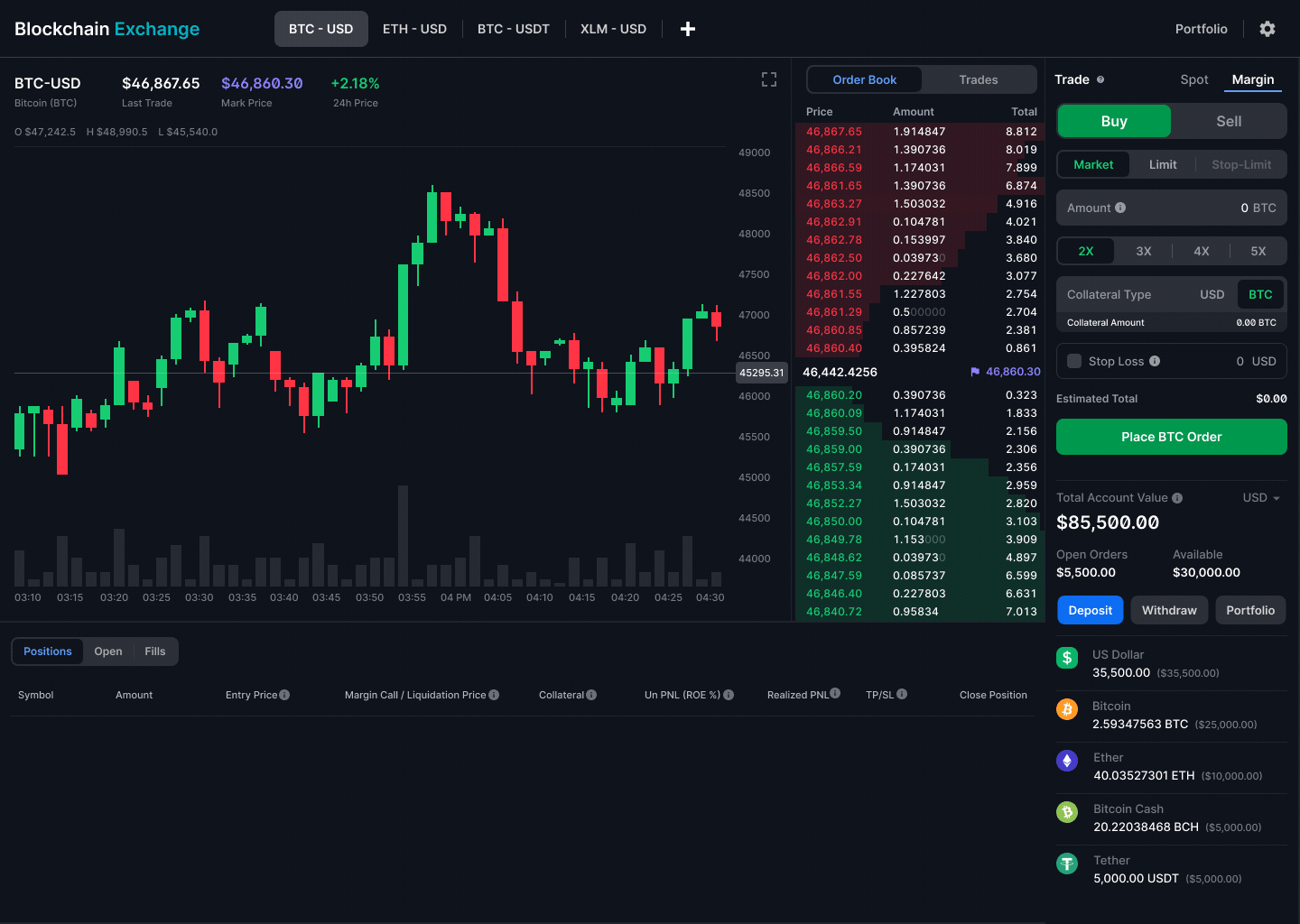 Step 1
Log in to your Blockchain.com Exchange account.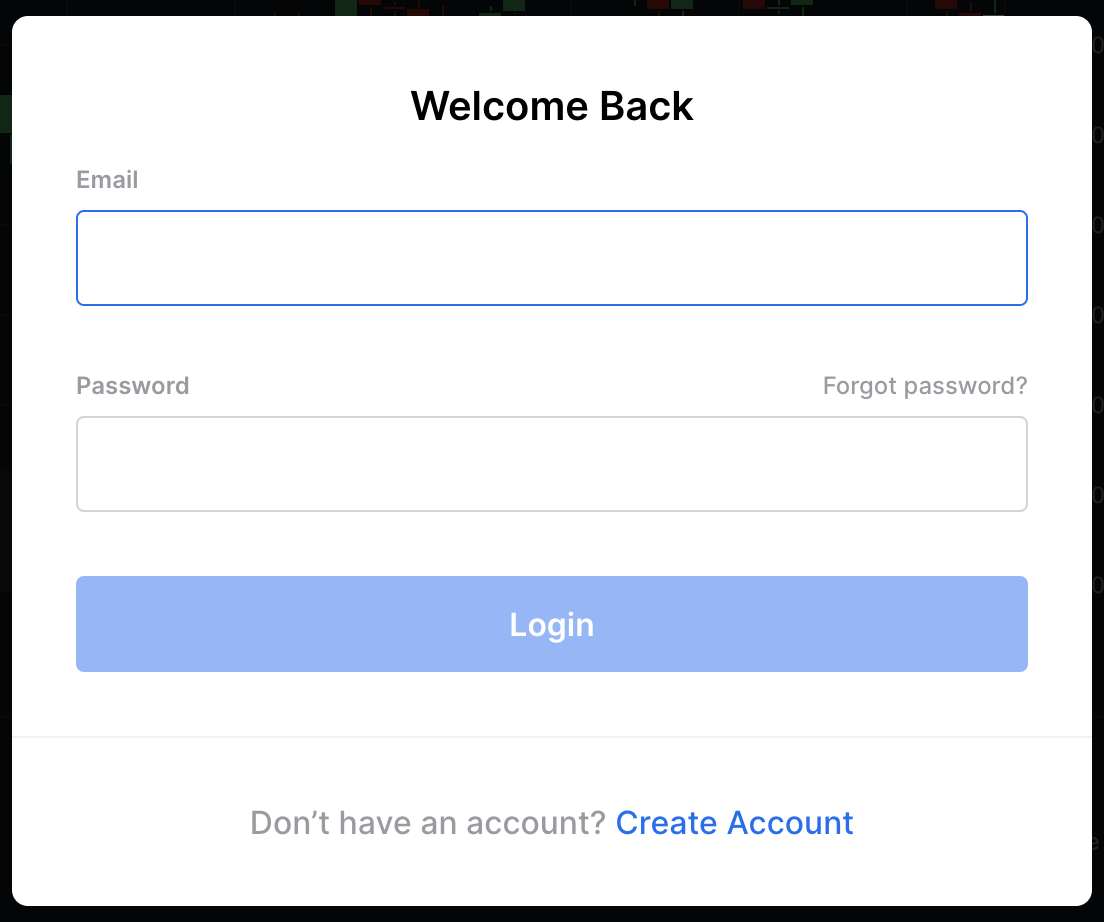 Step 2
Navigate to the trade ticket, select the Margin tab, and click Enable Margin Trading on the Margin User Agreement pop-up.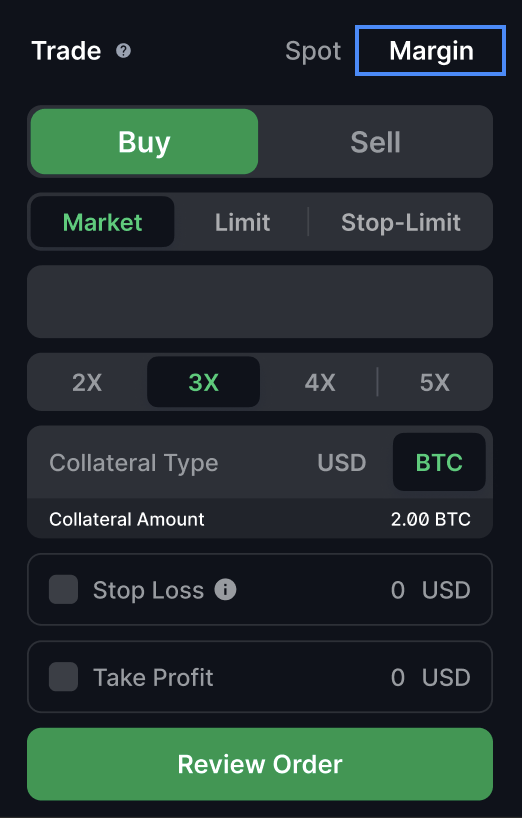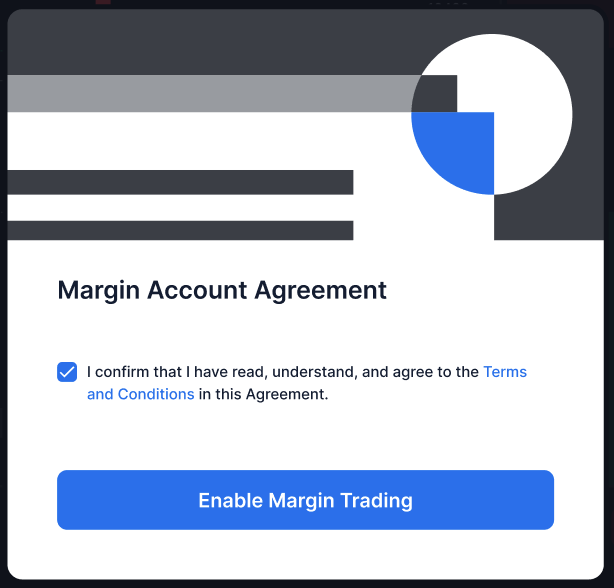 Step 3
At the top of the trade ticket, select Buy or Sell.
Step 4
Step 5
Enter the amount you wish to trade.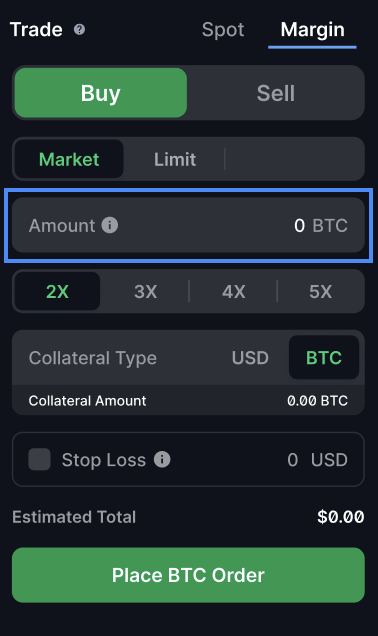 Step 6
Select between 2X and 5X leverage for your trade.
Note: Higher leverage implies higher risk. Please review your order carefully before placing.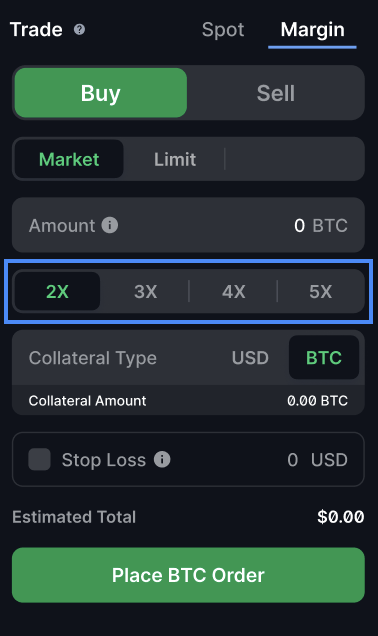 Step 7
Select your Collateral Type and review your Collateral Amount. This is the balance you must put up to open the margin position.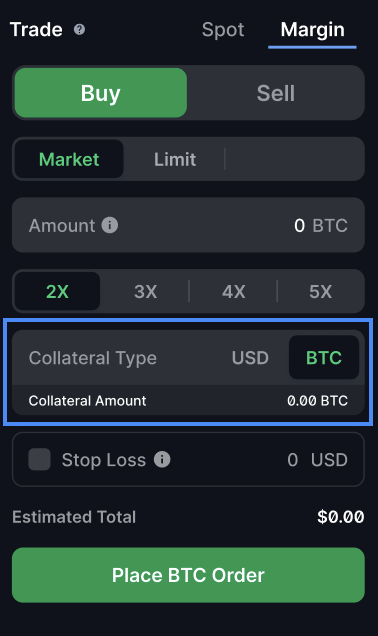 Step 8
You can set a Stop Loss price level to automatically close out unprofitable positions and manage your downside risk.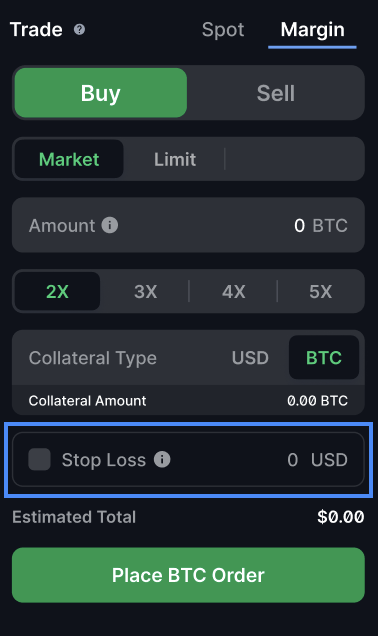 Step 9
Click Place Order to review your margin order. If everything looks correct, click Confirm Order.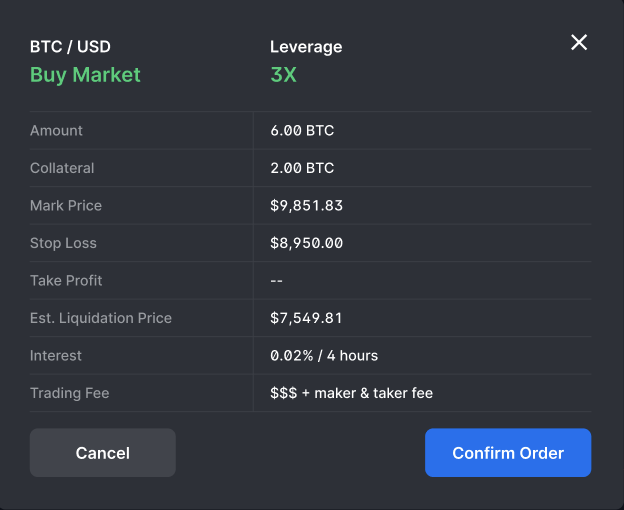 Step 10
You can view and manage all your margin positions from the Positions tab. In the event of a Margin Call, you can adjust your collateral or close your position.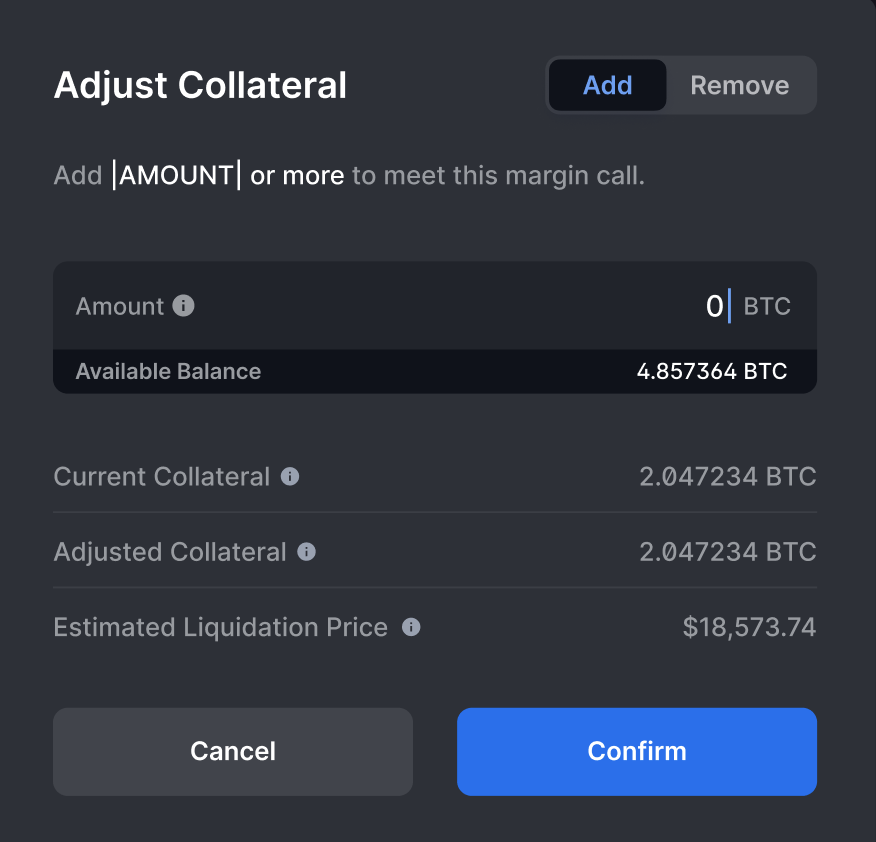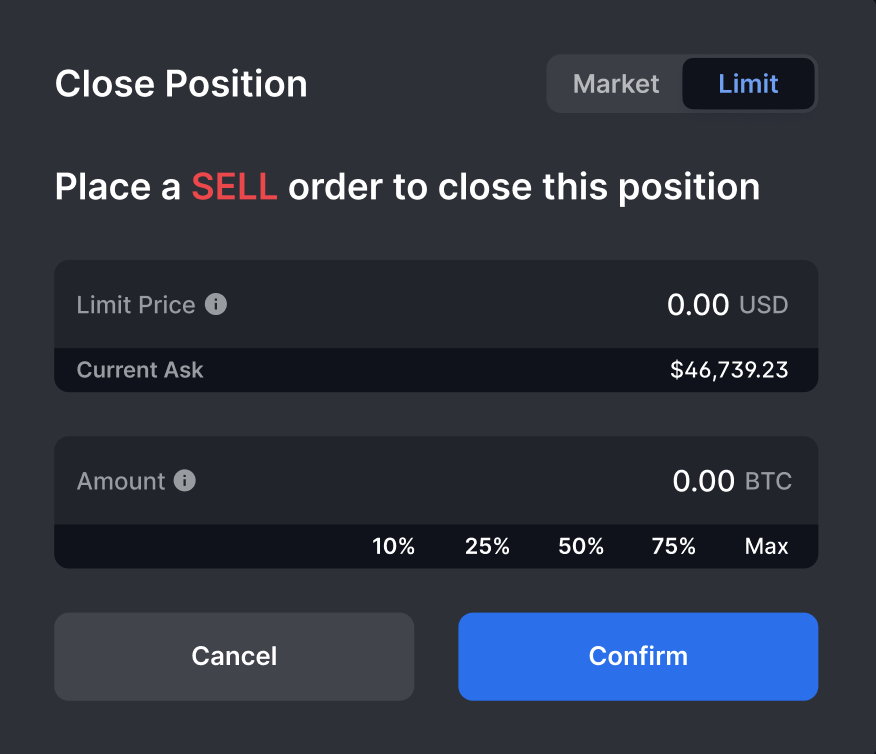 Important note
When considering trading on margin, you should determine how the use of margin fits your own investment philosophy. It is important that you fully understand the risks, rules, and requirements involved in trading digital assets on margin. Margin trading increases your level of market risk. You may lose some or all of the collateral you post in connection with a margin trade. Blockchain.com may initiate the sale of digital assets in your account, without contacting you, to meet a margin call. You are not entitled to an extension of time on a margin call. Further details are set out in the Margin user agreement.