Receiving crypto to your Blockchain.com Account
On the web
Login to your Wallet via desktop web browser
Click Receive button in the top right corner
Choose the crypto you'd like to receive from the list or use the search field
Select the particular Blockchain.com Account (Trading Account) to which you want to receive funds to.
Next, you will see your unique crypto address and a QR code. Copy the address or scan the QR code when sending crypto from another wallet, exchange etc.
Once the transaction is confirmed on the network, your crypto will be credited to your Blockchain.com Account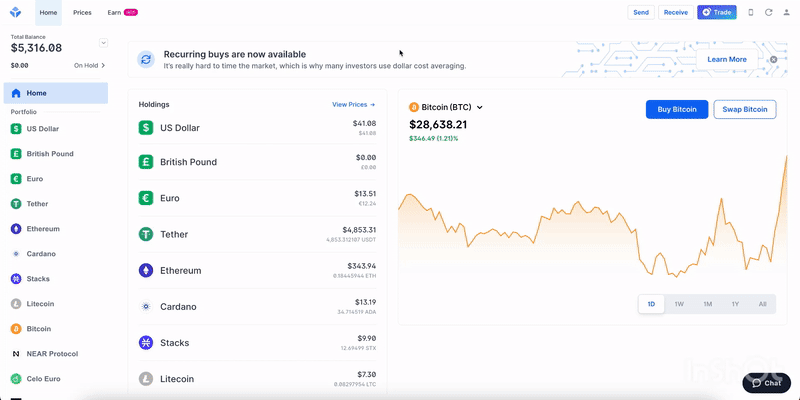 On iOS/Android
Login to your Wallet on the Blockchain.com iOS/Android app.
Switch from DeFi Wallet to Blockchain.com Account if needed
Click Receive button and choose the crypto you'd like to receive from the list or use the search field
Next, you will see your unique crypto address and a QR code. Copy the address or scan the QR code when sending crypto from another wallet, exchange etc.
Once the transaction is confirmed on the network, your crypto will be credited to your Blockchain.com Account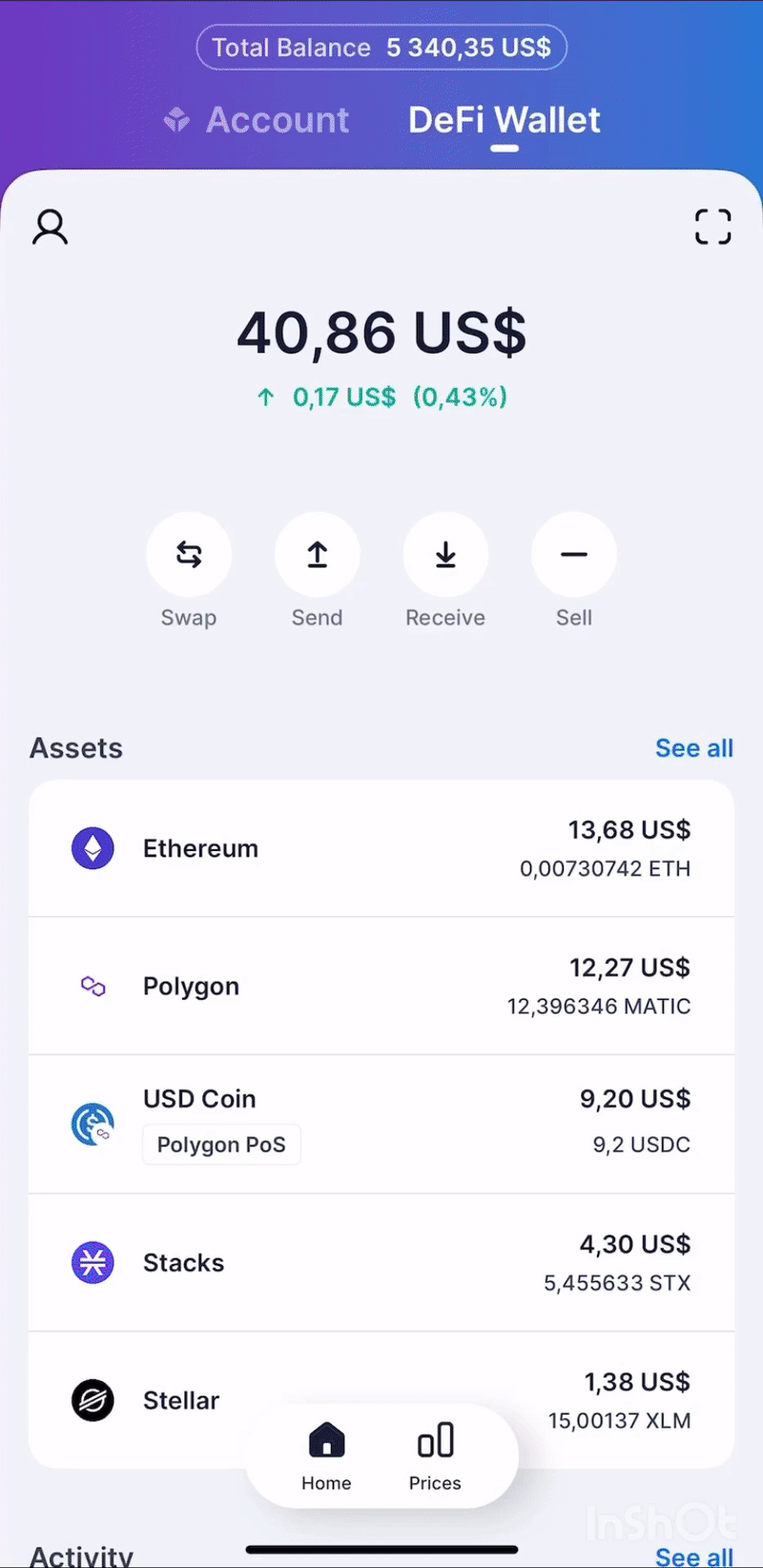 Receiving crypto to your Blockchain.com DeFi Wallet
On the web
Login to your Wallet via desktop web browser
Click Receive button in the top right corner
Choose the crypto you'd like to receive from the list or use the search field
Select the particular DeFi Wallet to which you want to receive funds to.
Next, you will see your unique crypto address and a QR code. Copy the address or scan the QR code when sending crypto from another wallet, exchange etc.
Once the transaction is confirmed on the network, your crypto will be credited to your DeFi Wallet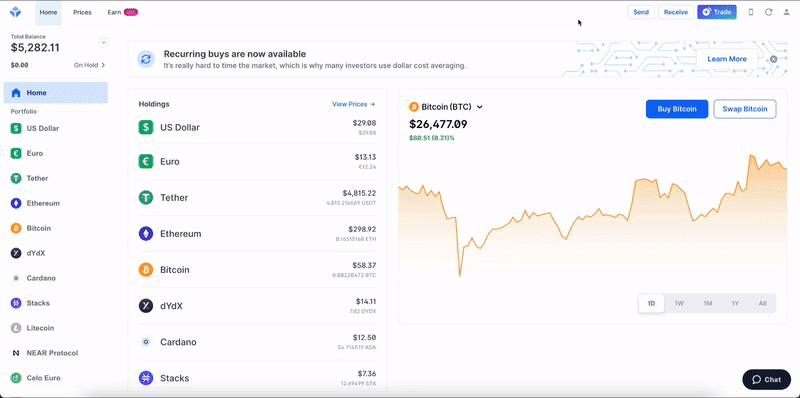 On iOS/Android
Login to your Wallet on the Blockchain.com iOS/Android app.
Switch from Blockchain.com Account to DeFi Wallet if needed
Click Receive button and choose the crypto you'd like to receive from the list or use the search field
Next, you will see your unique crypto address and a QR code. Copy the address or scan the QR code when sending crypto from another wallet, exchange etc.
Once the transaction is confirmed on the network, your crypto will be credited to your DeFi Wallet.