Certain cryptocurrencies are available on multiple networks, such as Ethereum, Polygon or Binance Smart Chain (BSC), with notable examples being stablecoins like USDT (Tether) and USDC (USD Coin). More information about the supported cryptocurrencies and blockchains/networks can be found here.
When receiving cryptocurrencies to your Blockchain.com Account or DeFi Wallet, it's important to note that the network will be displayed on the Receive screen.
To ensure the successful receipt of funds, please verify the network before initiating a transaction. Carefully check the indicated network name on the Receive screen. If the funds are sent on a different network, they may not be visible in your wallet or even may be lost.

Web: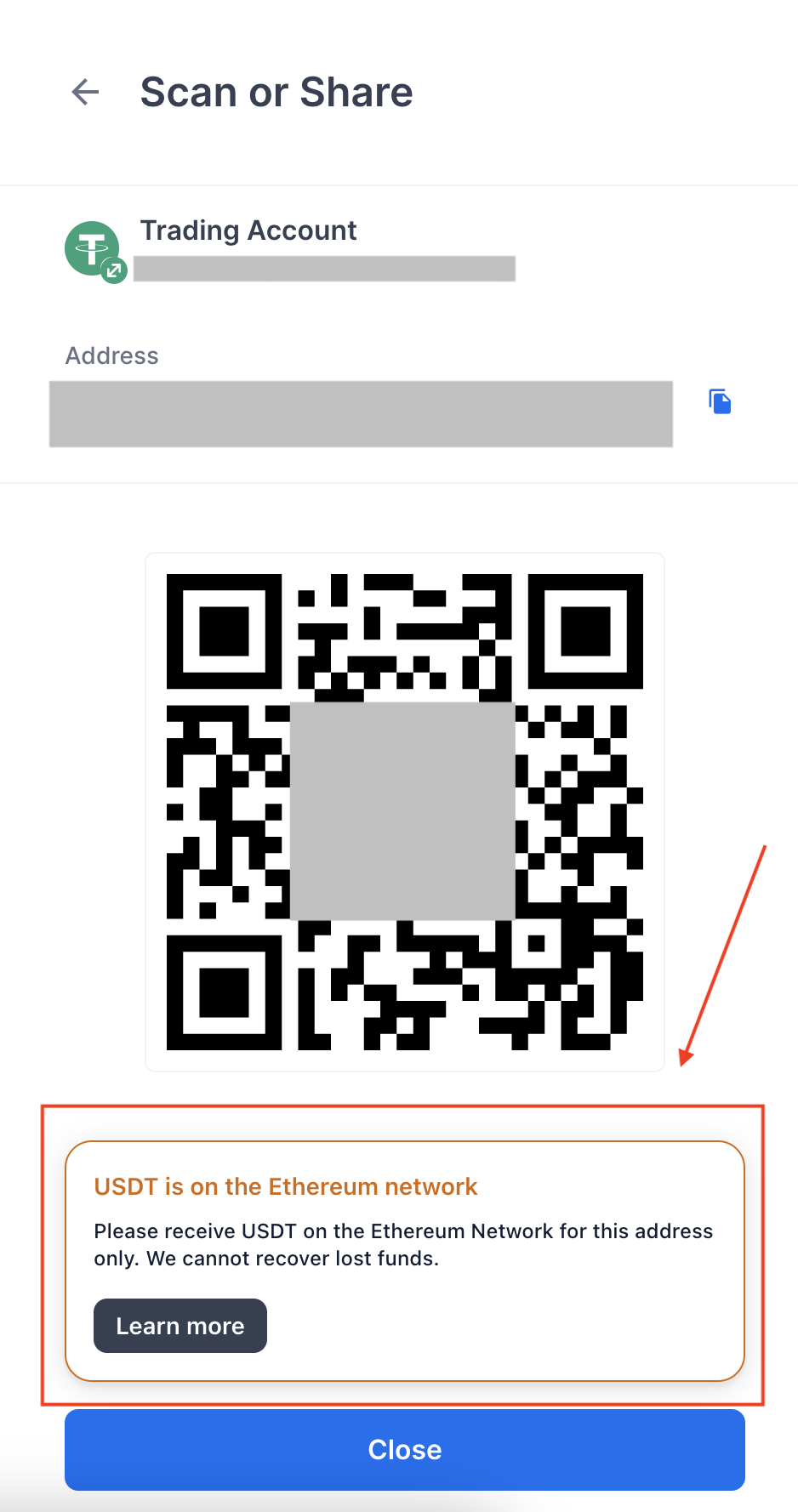 iOS/Android: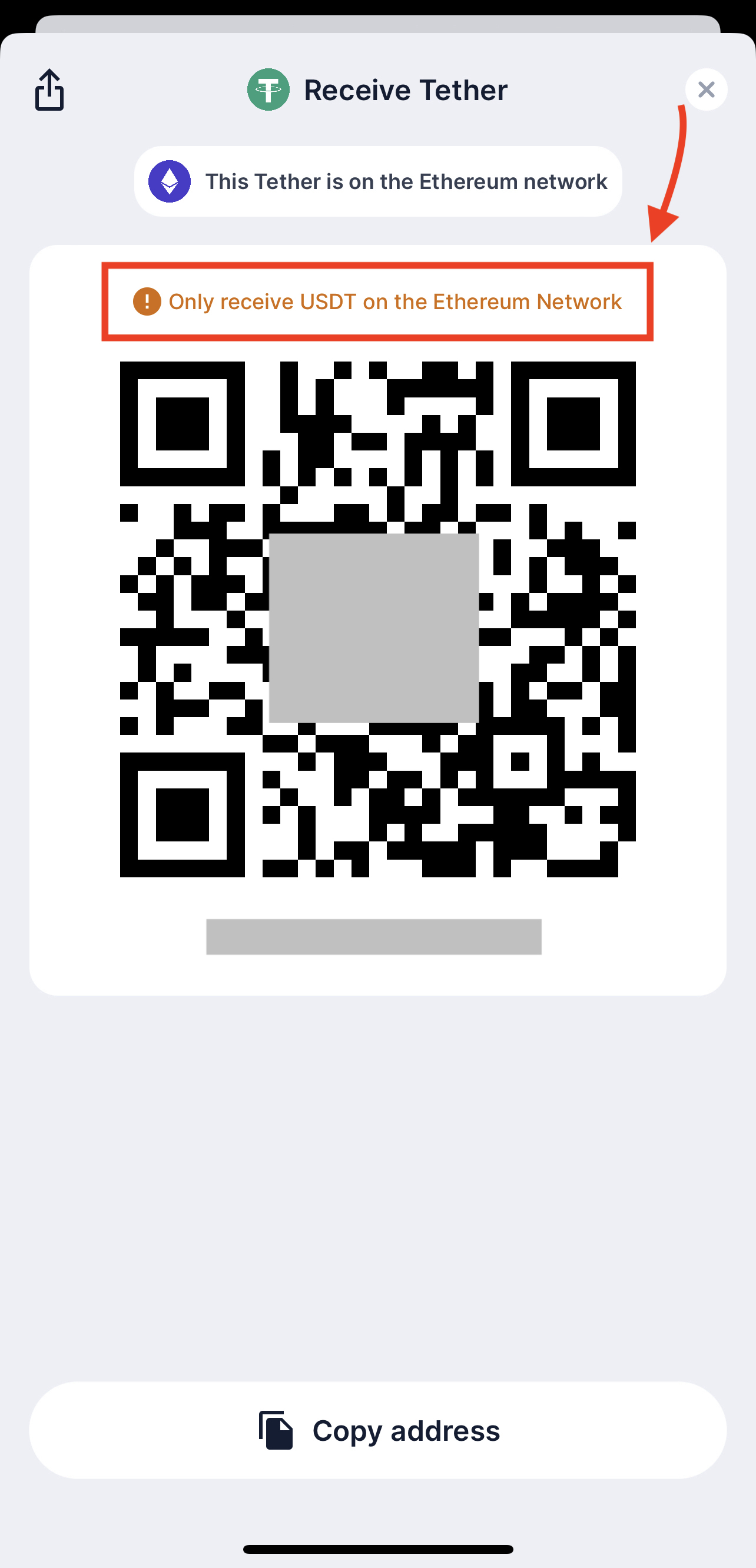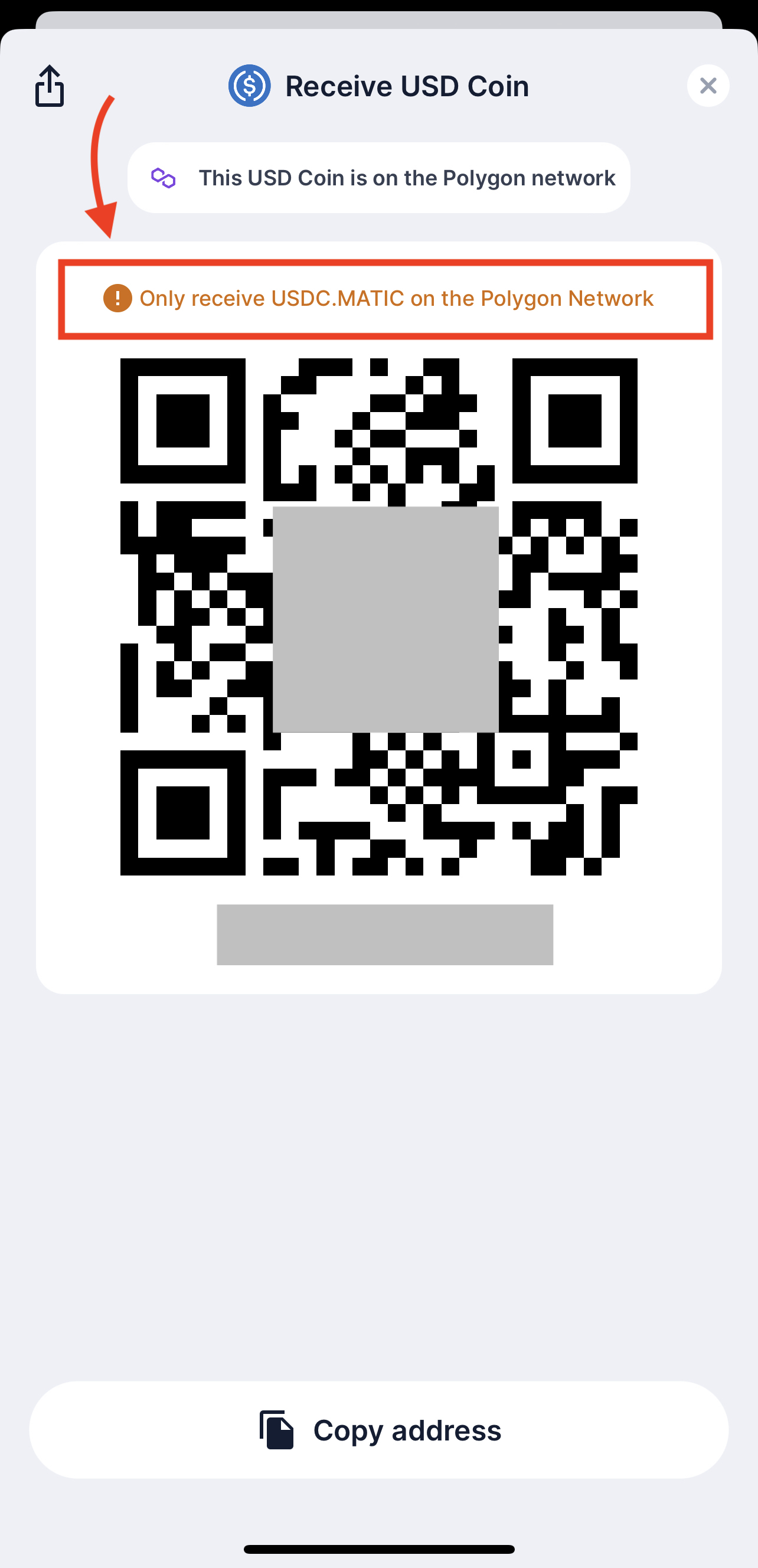 Please check this support article for more information about crypto received on the unsupported network or contact our support team if you have any questions.
Similarly, when sending funds from your Blockchain.com Account or DeFi Wallet, it's crucial to check the network compatibility. On the Send screen, you'll see the name of the relevant network. It's important to ensure that the destination account supports this network. If not, the funds will not be credited to your other account and may be lost.
Web: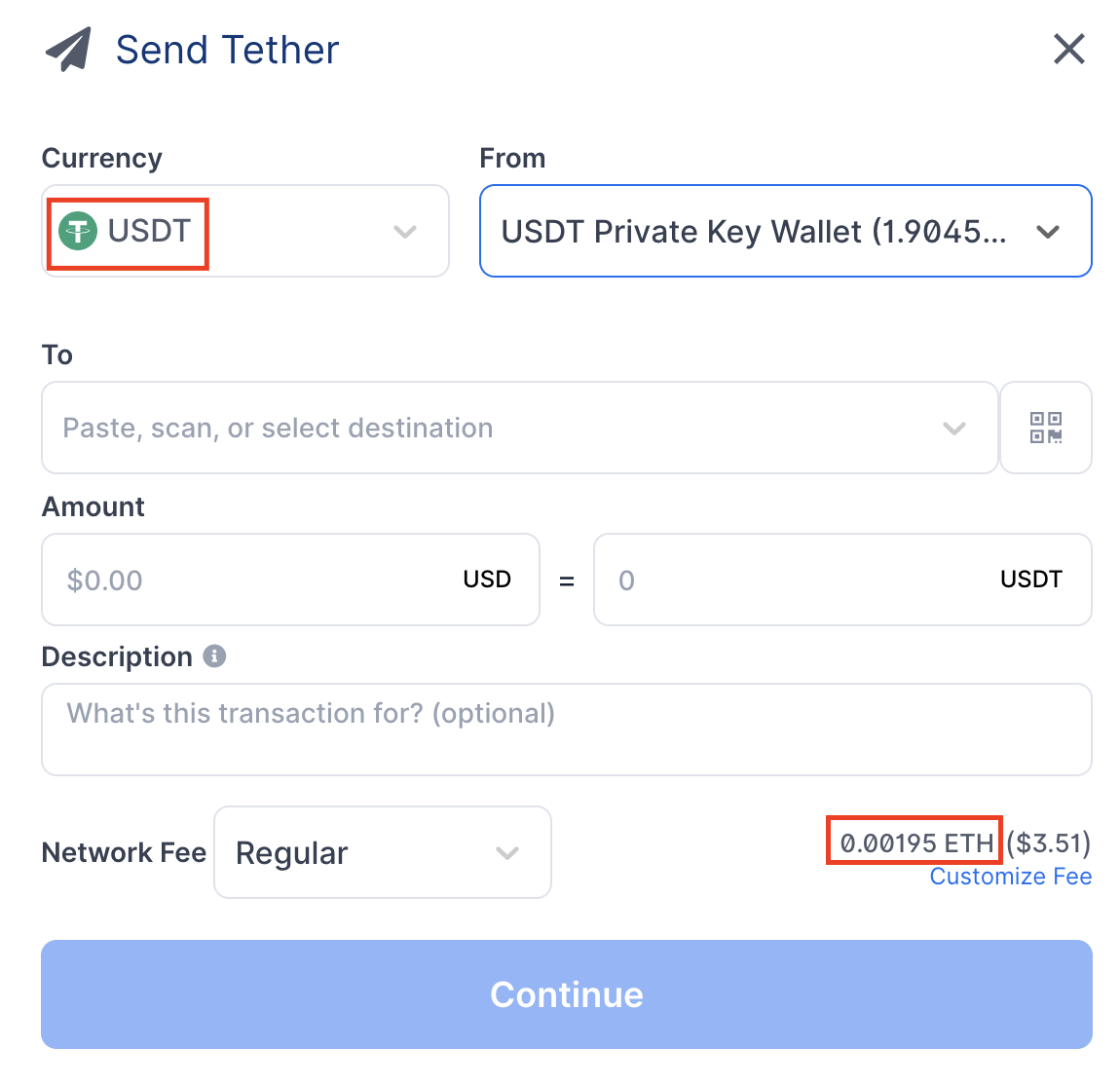 (currently web wallet only support Ethereum network and other cryptocurrencies operating on their own independent blockchain)


iOS/Android: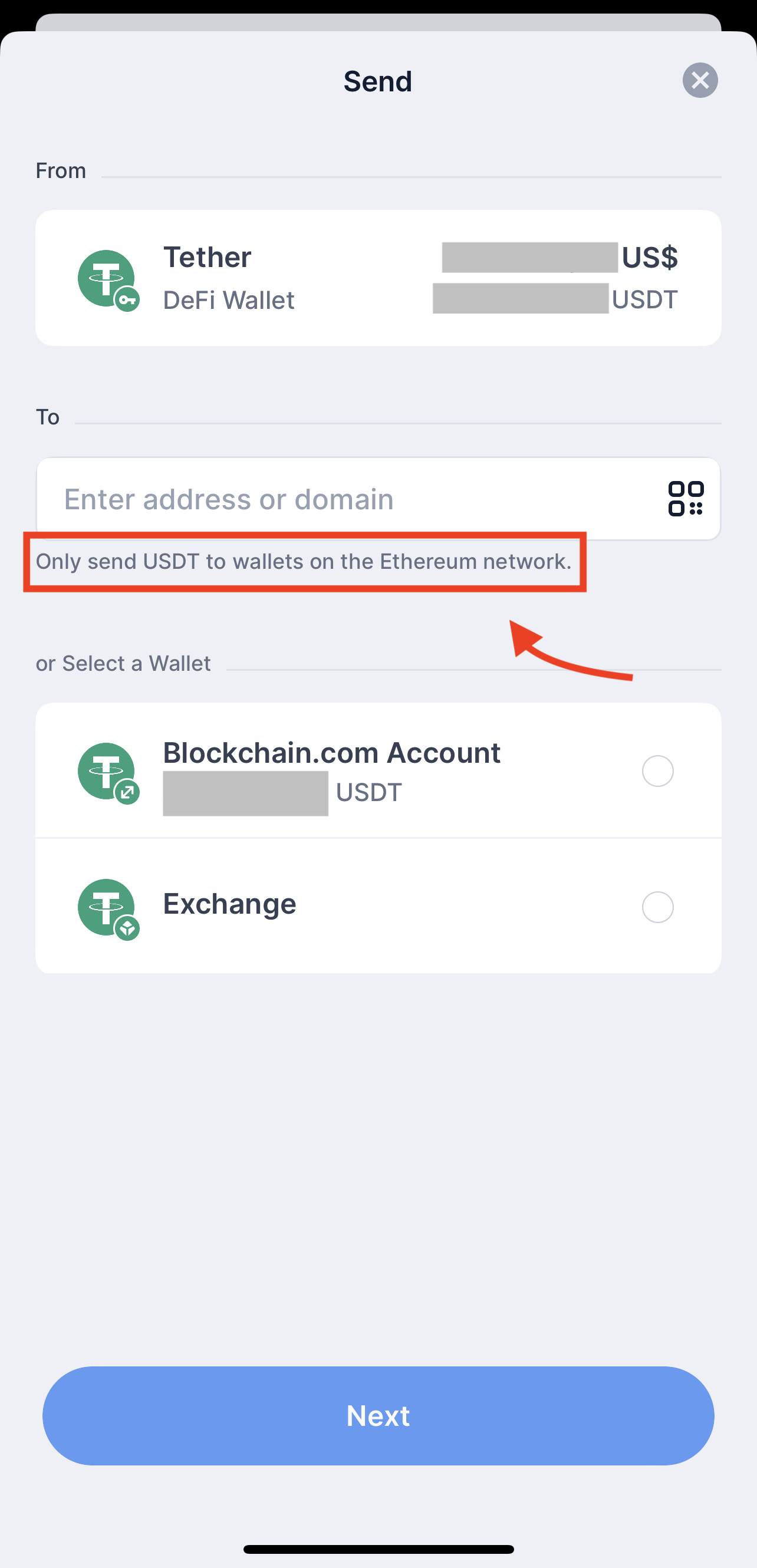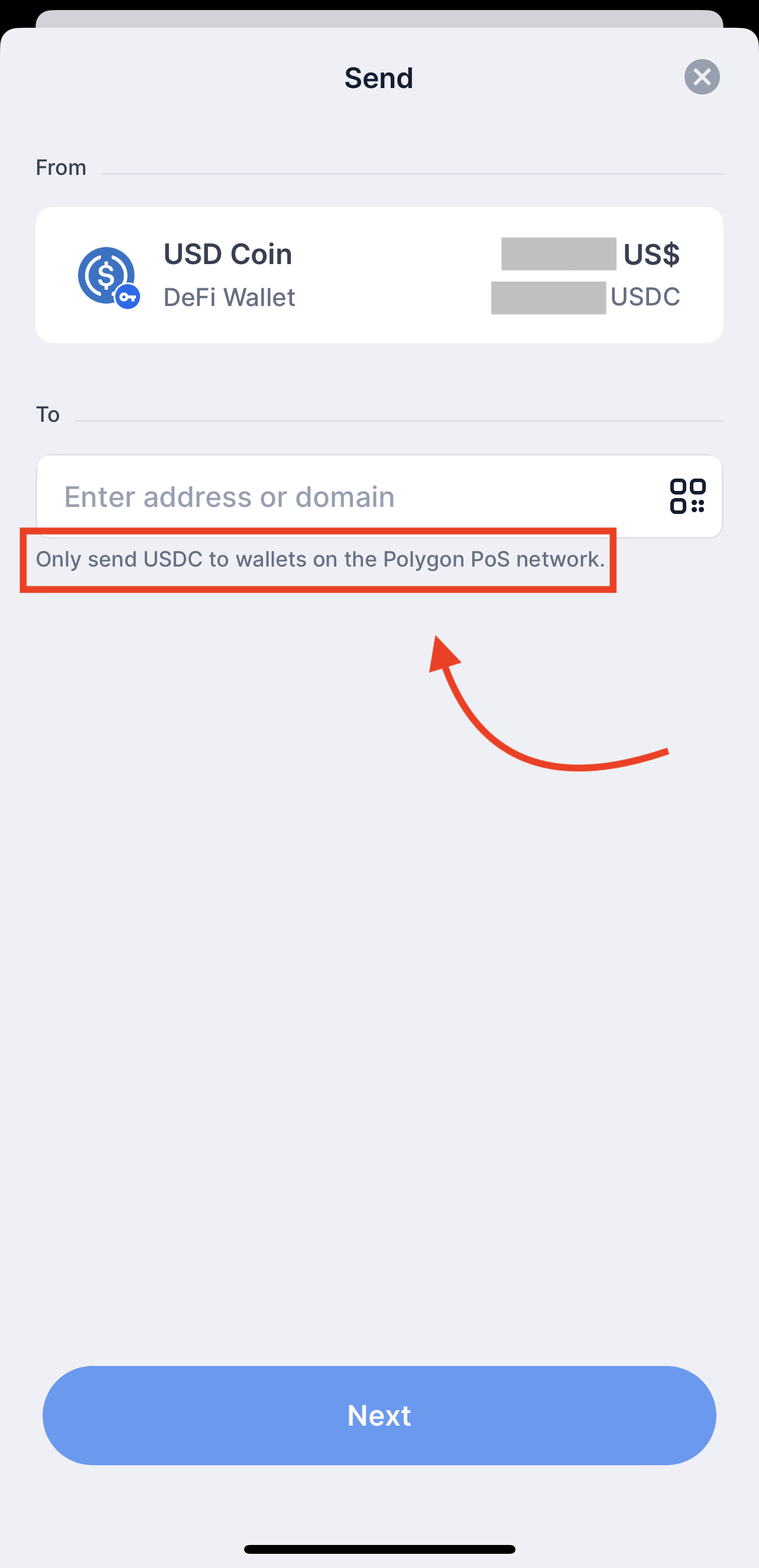 By being vigilant and verifying the network compatibility when sending and receiving cryptocurrencies, you can help prevent the loss of funds and ensure a smooth transaction experience. If you have any questions or need further assistance, please don't hesitate to contact our support team.