Memos play an important role in Stellar and Stacks transactions by allowing users to include messages and identification details on the global public ledger.
A memo is a message attached to a transaction on the Stellar and Stacks networks. It serves as a means of communication between users and enables the receiving party to identify the sending party. The Blockchain.com Wallet supports memos for both XLM (Stellar) and STX (Stacks).
Including a memo is particularly important when sending funds to exchanges. Exchanges often use a limited number of accounts to receive deposits, and they rely on memos to differentiate between users' deposits. Failing to include a memo in such cases can result in the loss of funds. If you are sending funds to an exchange outside the Blockchain.com Wallet, always check whether a memo is required, as the exchange will provide specific instructions.

Please be advised that you need to include a memo when sending funds to your XLM Blockchain.com Account
However, you don't need a memo to receive funds into your STX Blockchain.com Account and STX/XLM DeFi Wallet.
Here is an example of how the memo looks like in your Blockchain.com Account: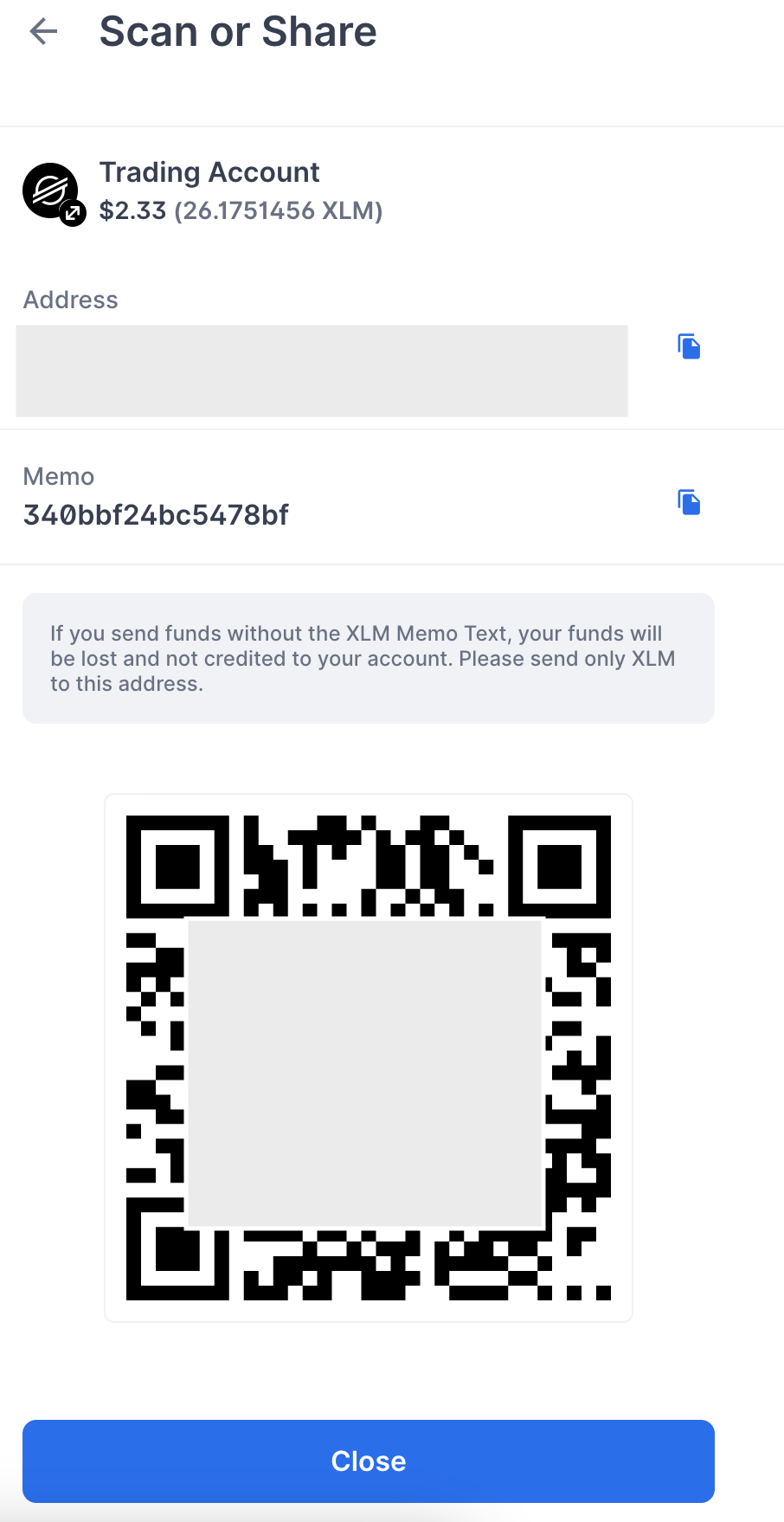 Whether you're sending funds to exchanges or engaging in other Stellar or Stacks transactions, make sure to include the required memo type as specified by the recipient. You can add memos when sending from your Blockchain.com Account or DeFi Wallet:
On the web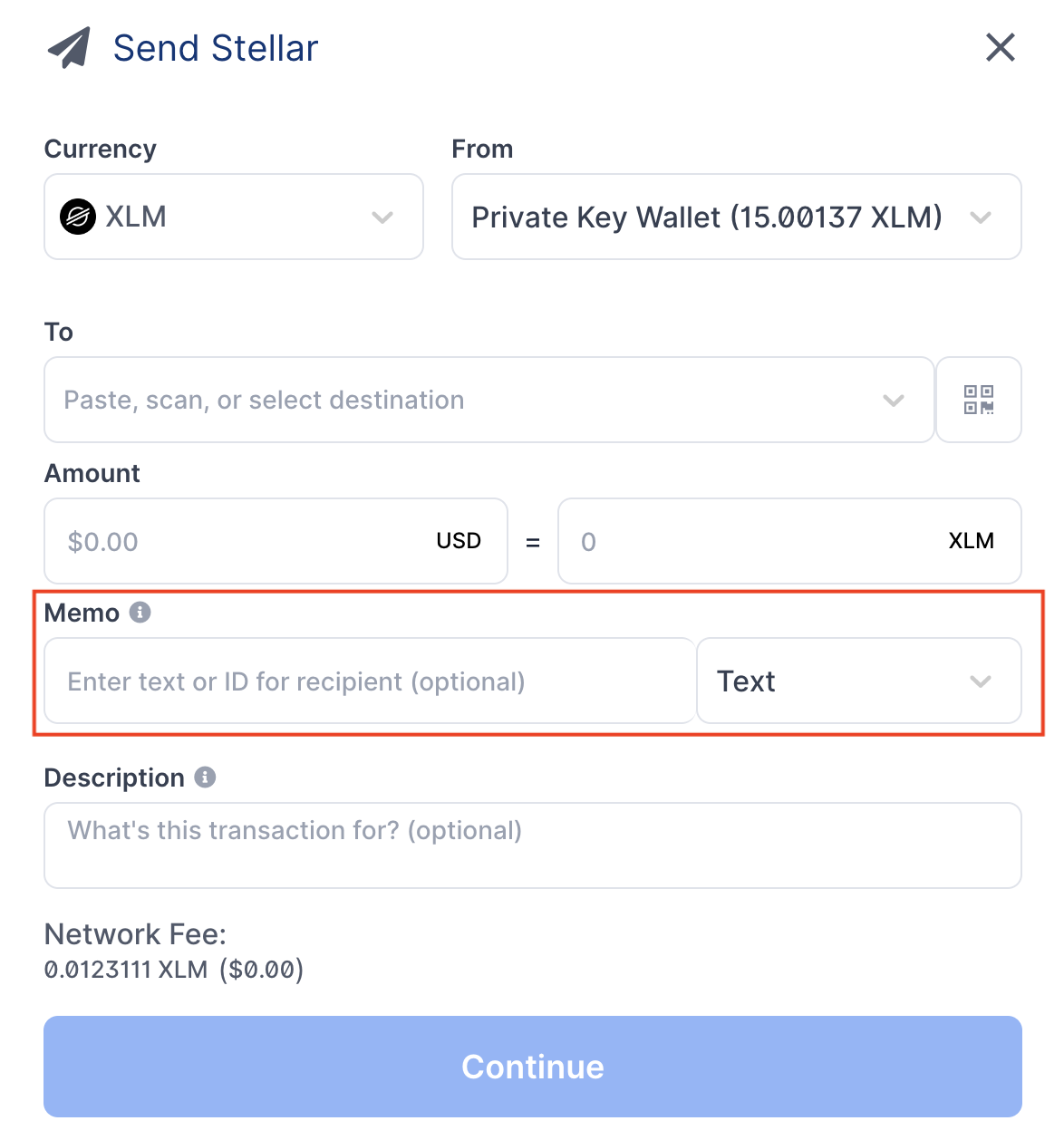 On iOS/Android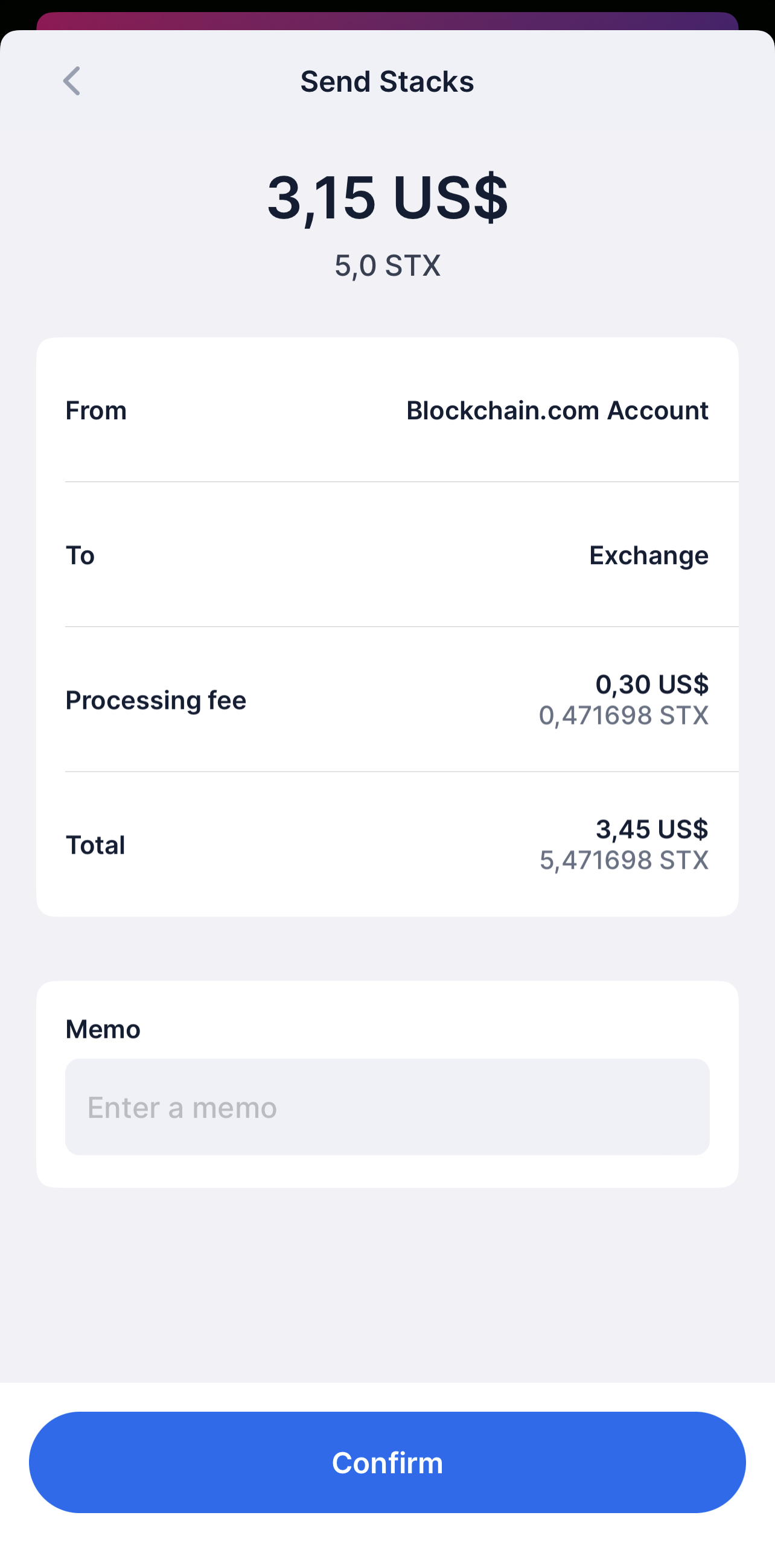 If you've forgot to include a memo when receiving funds into your Blockchain.com Account, please check this support article for more information or contact our support team.