2-Step Verification (commonly known as two-factor authentication, or 2FA) acts as an extra layer of security for your account, and it is required in order to make deposits & withdrawals from your account. It comes in the form of a one-time passcode (OTP) generated by the Google Authenticator app (SMS and Yubikey too).
You may be prompted to set it up during signup. However, if you didn't do it then, you can follow this visual guide to help you set it up.
We recommend Google Authenticator for users; It doesn't require an internet connection or phone service to use, and is more secure than SMS due to being offline and local to your device.
Follow this visual guide step-by-step to set up 2FA in your account:
Download the free application from the App Store or Google Play store.

Log into your Wallet account and navigate to > Security > and Under Two-Factor Authentication, click the "Enable" blue button.

Select Authenticator App

You will be presented with a QR code to scan with your Google Authenticator app.
To scan the code:
Open your Authenticator App on your device, click the + symbol or "Add Account"
Scan the QR code with your mobile device.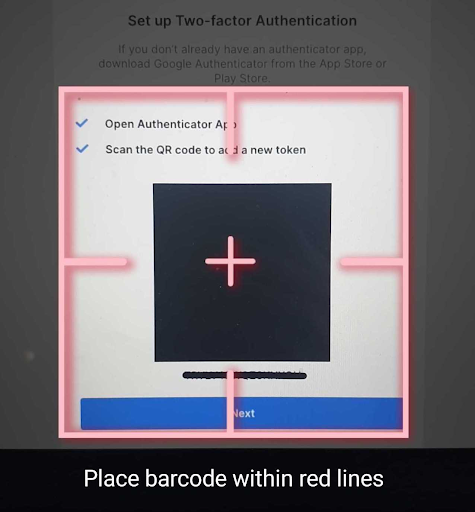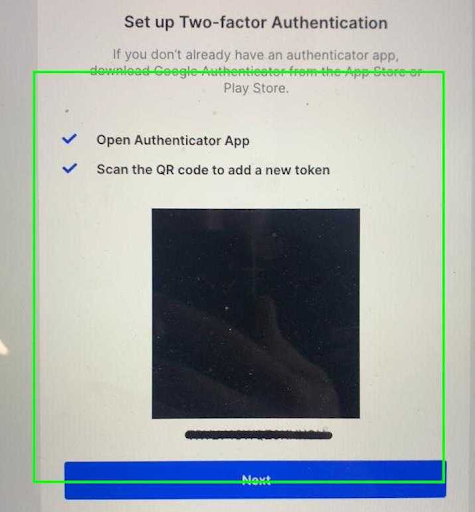 Once this is completed, you'll see "Blockchain.info" in your Google Authenticator app with six numbers that change randomly every 30 seconds. You will need to use these codes every time you wish to log in to your Blockchain Exchange account.
At this stage you will need to enter the code generated by your Google Authenticator app and then click "Verify Code"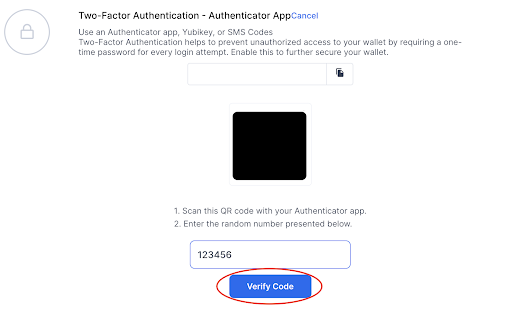 After 2FA has been configured, you will be prompted to enter the code that appears in the Google Authenticator app at your next login attempt.